My boyfriend and I have been together for about five years now. All of our friends are moving forward – getting married, buying houses – but we aren't making any progress. He knows I want to get married, but time is ticking. I don't want to pressure him or set down an ultimatum, but if he isn't going to commit then I need to move on. I don't want to leave him, but I can't wait around forever. Should I just get over it and dump him? How long do I wait around?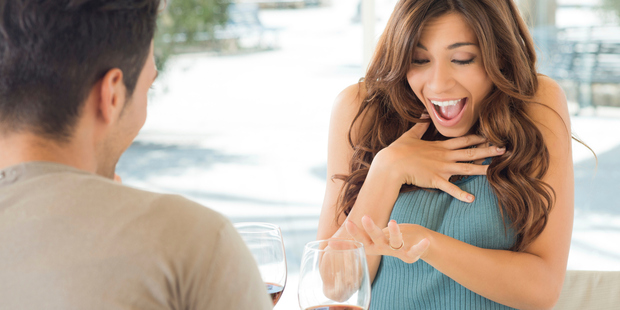 I wonder how often and in what way you have raised your concerns to your boyfriend. I know you don't want to pressure him, and anyway, why should you need to? That simply puts you in an undignified position, and I can tell by the way you describe the situation that that is simply not your style.
The harsh reality might be: he is still looking for "the right one", or he is afraid of losing his independence, or he is seeing someone else.
Got a broken heart, relationship niggle, infuriating family member, or anything in between? Email your questions here and check back next Friday to hear Jill's wisdom.
It is not uncommon to find ourselves in a relationship which seems to have so much potential- if only he would just commit. It seems to happen to most people at some time or other - sometimes more than once. Then along come the following questions: Is he ever going to commit? Am I just wasting my time? What if he comes around just as I move on? What if this is my only real chance of love?
It seems to me that your boyfriend might just have learnt that he doesn't have to think too much about your needs to keep you around. Whilst I am not doubting that he is very happy being with you - is he happy to be in a real relationship with you? When I say real, I mean the whole give and take, sharing-life-with-another-person sort of relationship.
I am sure he is a good man and that there many reasons for your not wanting to leave him. I am sure you worry about what if he really is the One? Problem is, he is not the one right now, is he? He may not be for a long time, or ever. Five years is a relatively long relationship at your age, and by now he knows you well enough to know what it is you want in your life.
You do need to let him know what you want - marriage, buying a house, possibly starting a family. Expressing your needs to a partner who has been with you for five years is not the same as pressuring him. His awareness and complete understanding that you are looking for someone to build a life with is something you must share with him. What sort of time frame you are comfortable with? That should also be discussed for both of your sakes.
I wonder how much you are able to focus on you and what it is you need from life? This might involve a bit of soul searching. Are you spending time doing some of the things that make you feel good in your life, or are you the one who puts a lot of energy into maintaining your relationship?
I know it's very difficult not to feel fearful but it will be very painful if you end up feeling betrayed and resentful if he won't commit and then he meets someone else.
To be honest, you let him know your time limit, then you need to stick with it. If the relationship really is as good as you feel it is, then he will not let you go for long.
- www.nzherald.co.nz