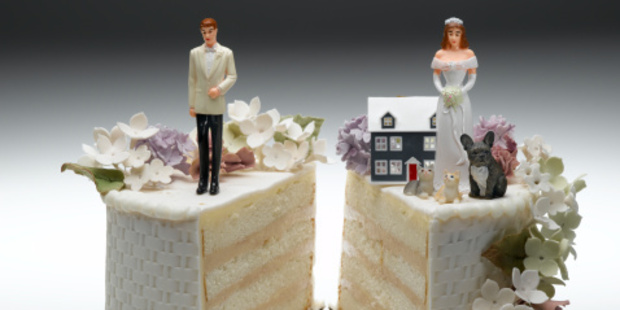 Christchurch has the highest number of divorced or separated people in the country, according to new figures.
Latest Census data shows 18 per cent of people in the quake-hit city are divorced or separated, compared to a national average of 17 per cent.
There are also more singles in the city, with 42.1 per cent identifying themselves as "non-partnered", up from 39.5 per cent in the last Census in 2006.
Money worries were likely to be behind the jump in the city's break-ups, said relationship counsellor and clinical psychologist Brenda Levien.
"If there are already tensions in a relationship, all the economic problems like insurance and housing people face are only going to make things worse," she said.
"Sometimes people just can't seem to be able to see the light at the end of the tunnel."
Relationships Aotearoa Canterbury clinical manager Julie Grenfell said a breakdown in communication was often the main reason for a breakup.
"When me and my partner were trying to sort out insurance and having to deal with Cera after the earthquake, we often had to sit down and talk through our issues," she said.
"If we hadn't done that, those difficulties could have been a massive drive between us. It's in understanding that there may be a problem, and being able to talk about it."
Ms Grenfell said a common trigger for break-ups in Christchurch was one partner wanting to stay in the city, while the other was anxious to leave.
Ministry of Justice figures for the 2012/13 financial year showed Christchurch had the highest divorce application rate of any major city in New Zealand.