Diet is a dirty word. Despite this heaps of people think about jumping on an eating plan as the new year rolls in. Here are some of the worst that you should avoid adding to your list of resolutions.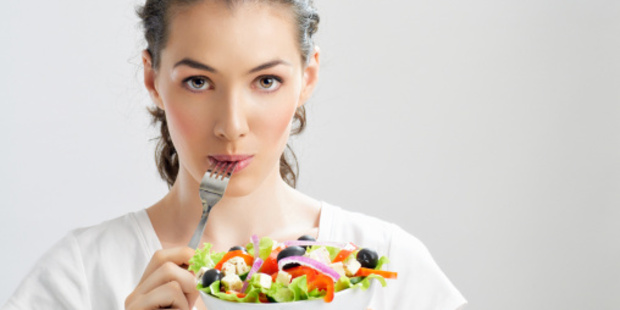 Breatharian Diet
This is the most ludicrous one of them all. Followers of the Breatharian diet stop eating and live off air and sunlight alone. "Starvation Diet" is a more accurate description for this way of eating. Avoiding food and pretending to gulp air at the dinner table is just as humorous as it is harmful - don't do it!
Dukan Diet
Also known as the Princess Diet. This involves three stages to induce rapid weight loss and is a favourite of celebs. This protein heavy, low carb diet can lead to constipation, a lack of energy and bad breath. The founder, Pierre Dukan, even had his medical licence revoked earlier this year for poor practice - not the wisest of dietary choices.
Raw Food Diet
Certainly not the worst diet, but this ignores that fact that cooking with fire was a massive event in our evolution.
Because raw food is bulky, it requires a lot of effort to chow down. That's why raw foodies can't be without their trusty blender or juicer to do their chewing and work of their gut. A note for ladies, long term raw food dieters are at risk of having no period because they can't eat enough. I think you should be careful if you eat this way.
hCG Diet
This is a dangerously low, "500 calorie" a day diet followed for 40 days that has already been banned in the US. It requires taking a substance called hCG - a hormone produced in placentas and found in pregnant women's urine - which is believed to aid in fat loss. Don't eat this way, ever.
Lemon Detox Diet
This liquid diet is based on hype and unconvincing evidence - like most detox and cleansing schemes. You're essentially starving yourself for seven to 14 days by only guzzling a drink made of lemon juice, cayenne pepper and an expensive syrup. Any diet that rules out eating wholesome fruit and veg is not okay. Check out this video for more info on why this diet makes no sense.
How to make a healthy new year's resolution
Embrace mindful eating
Learning how thoughts and feelings influence eating habits can curb cravings and make for a much healthier life. It can be as simple as turning off the television when you're eating or waiting for 30 minutes before you think about having a second serving.
Take up flexitarianism
This is for vegetarians who cheat. It means eating mostly plant based foods and allows followers to have some meat, poultry, fish and dairy. It's healthier and cheaper than relying on meat and grain heavy eating (like the Western diet) and can be a better prospect than choosing to be a fully fledged vego.
Go for the Mediterranean diet
Inspired by the traditional eating patterns of Greece, Spain and Southern Italy, this diet encourages eating lots of olive oil, legumes, unrefined cereals, fruits and vegetables. It suggests moderate amounts of meat, fish and dairy. A bunch of studies have found health benefits from eating this way including weight management and lowering the risk of cardiovascular disease.
High fat/Low Carb Diet
This could be a controversial inclusion, however, it's a diet that's supported by a growing amount of evidence (read more here). So how high is high? And how low is low? It depends on your body, lifestyle and goals. Carb intake can range from less than 50 grams a day and up to 150 grams or more, while eating as much fat as you want. Evidence shows higher fat/lower carb diets can have significant benefits on weight, blood sugar control, inflammation, cardiovascular disease and performance. Overall, it's actually not too far off the Mediterranean diet - just more fat and less carb.
Eat wholefoods
Wholefoods should form the base of everyone's diet. It's best to get your calories from foods with a low H.I. (human interference) factor. You can achieve this by cooking from scratch and getting the bulk of your food from produce stores, butchers, farmers' markets or your own garden.
At the end of the day, there's no diet that's a one-size-fits-all and what works for you may not work for everyone else - it can even be harmful. Always do your research or consult a dietitian before drastically changing the way you eat.
* Dave Shaw is a New Zealand registered dietitian and nutritionist. Follow him on Facebook and Twitter.