From celebrity relationship news to blogs and some science, Life & Style brings you the most clicked relationship stories this year.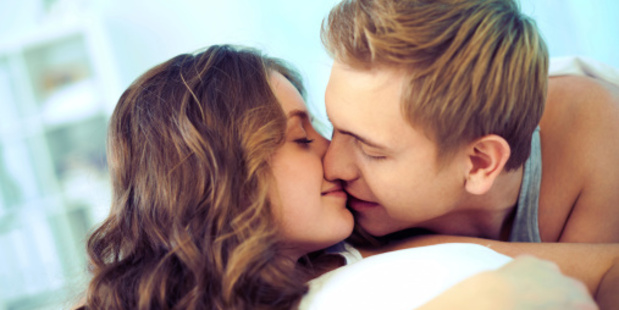 One of the country's most eligible bachelors, All Blacks captain Richie McCaw, is off the market.
The Herald understands the 32-year-old has been seeing Black Sticks midfielder Gemma Flynn for at least six months. It is also understood the couple spent Christmas (2012) together.
Read more: Captain Richie dating young Black Sticks star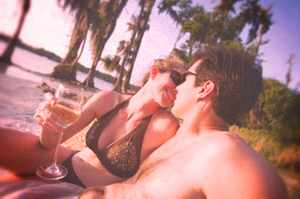 I, like 1.15 billion other people on the planet, am a Facebook user. I think it's a great social networking tool. It helps us stay in touch, make exciting announcements, vent our spleen and share pictures of our new puppies/babies/boyfriends/tattoos.
But there are a few serial posters that are ruining it for all of us. You know the ones, the friends who pop up on your feed while you're scrolling through and make you growl.
Read more: The most annoying Facebook status updates
Scotland Yard is seeking "to establish the facts" of an apparent violent row between the television chef Nigella Lawson and her husband Charles Saatchi during which he placed his hand around her throat.
Read more: Nigella 'choke' incident: Police involved
Ah, Sundays in the sticks. Mum, Dad and the kids, fresh from a day on the farm and sharing a hearty roast. With strippers.
You can't forget them, because a Sunday wasn't a Sunday in the Le Prou household during the 90s without a brace of strippers at the table as well.
Read more: A stripper at my table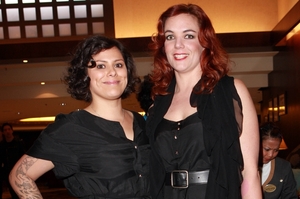 Award-winning musician Anika Moa has separated from her civil-union partner Angela Fyfe.
The two have 2-year-old boys, Taane Diamond and Barry Kowhai.
Moa and Fyfe - a burlesque dancer also known as Azaria Universe - became the poster couple for gay marriage equality and celebrated a civil union in February 2010.
Read more: Civil-union poster couple part
A new study says men and women have different sex regrets, thanks to evolution. But is it really that simple?
It's a rare woman who doesn't look back, aghast, at who she once saw fit to let in (so to speak). It's like reflecting on someone who was you, but also couldn't have been you, MUST have been taken over momentarily by a non-discerning alien creature, because... him? Really?!?
Read more: S/He Says: The biggest sex regrets
First there was the debauched party thrown by French fashion entrepreneur Vicomte Arthur de Soultrait.
Then there was the trip to an exclusive resort in the Hamptons courtesy of millionaire hotelier Andre Balazs and his private seaplane.
Read more: Pippa Middleton's on the hunt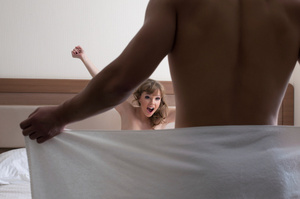 In a scientific tour-de-force worthy of the search for the elusively small Higgs boson, scientists have discovered that size really does matter to women when it comes to the length of a man's manhood.
A taboo-breaking study into female sexual desire has revealed how much women secretly revere a man with a sizeable penis.
Read more: Science says size does matter
This week in Women's Studies: ladies are explained by albatrosses; driving myths are shattered; and good news for Nigella.
We're more likely to be bisexual.
A new hypothesis, published in the journal Evolutionary Psychology, says women may be more "hetero-flexible" because cavemen sometimes deserted us, and pairing up with another female was a way to still provide the family unit needed to raise tiny cave people.
Read more: Rebecca Kamm: Women's bisexuality explained
Heidi Klum has shared the details of her experimental bedroom antics.
The supermodel and TV presenter, who is currently dating her bodyguard Martin Kristen, enjoys letting out her wild side in between the sheets and is always keen to find new ways to spice up her sex life.
Read more: Heidi Klum reveals racy bedroom antics
- www.nzherald.co.nz