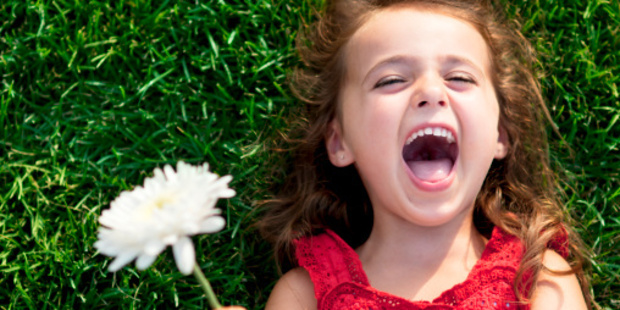 It was 1983. The setting was Weir House, a Victoria University hall of residence. The room was B10 and its single window provided a glorious vista of Wellington city, its harbour and the hills beyond. We paid about $70 per week each for a room that delivered million-dollar views.
One day, as we sat cross-legged on our respective beds, my roommate asked: "Are you happy?" My reply was fast, unequivocal: "Of course I am." But then I must have shown a flicker of uncertainty and, knowing her, she would have prodded with a further: "But are you really happy?"
To cut a long story short, the more I thought about it the more I discovered that I wasn't even sure what exactly happiness was, and now that I came to think about it I probably wasn't quite so happy as I'd instinctively thought I was. This little scene ended with me crying. Whether they were tears of sadness, surprise, confusion I have no idea. They could have been tears of youthful angst. We were only eighteen after all.
Anyway, that was the first and the last time I deliberately contemplated my level of happiness. I realised that the very act of inspecting it could cause it to dissolve and evaporate. The more we actively chase, it, examine it and try to capture it, the more elusive it seems to be. Perhaps it is the human condition of which we should not speak - the Lord Voldemort of emotions.
But this theory seems to have done little to dull the burgeoning happiness industry intent on capitalising on people's insecurities and uncertainties. Pharmaceuticals such as Prozac and books/blogs such as Gretchen Rubin's The Happiness Project are dedicated to the pursuit of an upbeat state of mind.
Last year it was noted in The Economist article entitled No longer the dismal science? that: "One of the more surprising growth industries to have taken off during the current period of economic downturn and austerity has been 'the happiness industry' - the increasing activity of economists (not philosophers) who study what constitutes happiness and make recommendations to governments about how best to increase it."
To that end Venezuela's president recently created a "Vice Ministry of Supreme Social Happiness". And, you're not the only one to consider that government-issued happiness is likely to be lacklustre and uninspiring. It's an initiative designed to alleviate poverty but its worthy goal hasn't silenced Twitter critics, dark references to Orwell's Nineteen Eighty-Four - or amateur comedians. It was reported in The Telegraph that a fruit vendor in Caracas quipped that a Vice Ministry of Beer would make him "and all the drunks" happy.
In This column will change your life: the truth about happiness it was suggested that there is a happiness equation: namely, "happiness equals reality minus expectations". Quick to identify elevated expectations as a significant impediment to happiness, readers left comments such as: "[T]ake pleasure in attainable things", "Lower your expectations and if good things happen it's a welcome bonus" and "[H]appiness is wanting what you've got". One referred to the difficulty of pinpointing the presence of happiness: "The problem with happiness is that when you are happy, you are too busy being happy to notice you are happy."
Why Generation Y Yuppies Are Unhappy also examines this happiness equation: "[W]hen the reality of someone's life is better than they had expected, they're happy. When reality turns out to be worse than the expectations, they're unhappy." This article explored the idea that whereas once all we wanted was a secure job, subsequent cohorts of young people have been advised to follow their passion and find a fulfilling career. Their expectations are far higher than ours ever were.
A key message I took from my childhood was that children should be seen and not heard. Adults in the 1970s were good are making sure we knew our place. In contrast, children of my daughter's age are told they can be anything they want to be, that there are no limits. Possibly in an attempt to overcompensate for our own childhoods, we are raising a generation of extremely confident children who presumably will have high expectations of the future. In light of that happiness equation, it's difficult not to wonder if we have unwittingly set them up to be unhappy adults as they search for the fulfillment they've been programmed to believe is their destiny.
How do you define happiness? Do you think high expectations can compromise it? Are our children destined to be less happy than we are?