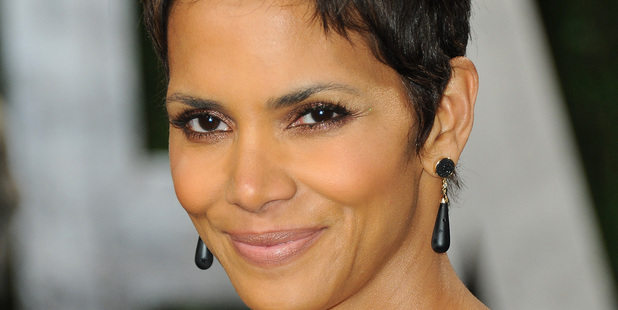 If the heavy traffic and 225,000 'likes' generated by the Facebook page 'Mixed Race Babies' are any indication, there's clearly widespread appreciation for babies (and, indeed, children) with dual (or multiple) heritages.
Under the slogan "Let's celebrate beautiful mixed babies" are an array of infants and children that look like they've stepped straight out of a Benetton advertisement. But be warned: the mix of proud parents, gushing admirers and racist detractors who congregate here is not to everyone's taste.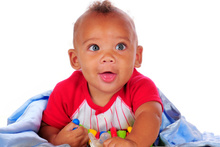 Among the parents there's an unofficial competition to have the most diverse offspring. "Italian, French, Indian, Irish and African American" may or may not trump "Native American, Vietnamese, Hispanic and Caucasian" but the sheer eclecticism of "Haitian, Dominican, Italian, Irish, Norwegian, American Indian and Polish" is pretty hard to beat.
Meanwhile the fawning comments on such pictures include: "My goodness, this adorable sweetie is the United Nations!", "Children as beautiful as this child represent a new understanding in cross-cultural understanding", "Mixed babies are adorable", "All these different races made such a beautiful baby girl, she is too gorgeous" and "World Citizen!"
But it's not all sweetness and light. Other comments are: "That baby is to[o] white to be a black man's baby", "I bet it doesn't know who its daddy is" and "to each their own but I am proud to be a pure blood!"
The author of Mixed Kids Are Always So Beautiful, who has been mistaken for her children's babysitter, has become tired of the "unwelcome speculation and thoughtless remarks" about her own daughters' heritage (which, for the record, is Korean, Irish and Lebanese).
Their "ambiguously ethnic" appearance inspires curiosity and blunt questions such as: "What are they, exactly?" Amplifying her theme, one reader commented that "white beauty standards ... at times cause people to assume that minority race + white = better, while minority race alone is less attractive. She [the writer] isn't against people saying mixed-race kids are beautiful, she is against European-based beauty standards".
According to one mother, some of the 10 Things You Should Never Say To The Parent Of A Mixed Race Child include: "I thought he would be darker!", "Are you the nanny?", "Is he yours?" - and, a phrase beloved of those who frequent the "Mixed Race Babies" Facebook page: "Mixed babies are the cutest!"
The author of What the 'Mixed Kids Are Always So Beautiful' Meme Really Means claims that it is "related directly to hybrid vigo[u]r, the biological phenomenon that predicts that crossbreeding leads to offspring that are genetically fitter than their parents".
Mixed-Race People Perceived as 'More Attractive', UK Study Finds, which revealed that hybrid vigour was established by Darwin in 1876 and is also known as heterosis, reported on a study that used "a random sample of 1205 black, white, and mixed-race faces." Each face was "rated for ... perceived attractiveness to others - with mixed-race faces, on average, being perceived as being more attractive".
This article concluded with a provocative quote from Dr Michael Lewis, from Cardiff University's School of Psychology, who conducted the study: "There is evidence, albeit anecdotal, that the impact of heterosis goes beyond just attractiveness. This comes from the observation that, although mixed-race people make up a small proportion of the population, they are over-represented at the top level of a number of meritocratic professions like acting with Halle Berry, Formula 1 racing with Lewis Hamilton; and, of course, politics, with Barack Obama."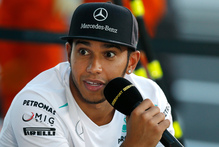 It's an interesting comment yet one that is surely circular at heart since it's well accepted having an attractive face can give you the edge in such image-conscious industries as acting and politics.
Heightened attractiveness levels in "mixed-race" faces may have been confirmed in a scientific study but this surely doesn't then give the casual observer or passerby licence to reiterate this upon encountering such a baby or infant. No parent should have to face this continual attention about the origins of their child from random members of the public - no matter how well-intentioned the sentiment may be.
Do you think it's appropriate to make comments about the attractiveness of "mixed-race" people? Are these comments always benign or might they spring from "European-based beauty standards"?