Men are closing life expectancy gap on women, and the concept of 'old' is due a rethink, says Peter Curson.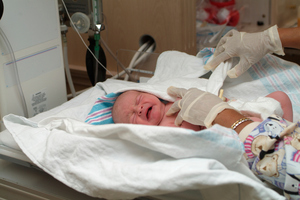 Throughout New Zealand's history women have always outdistanced men in the life expectancy stakes. Since records began in the late 19th century females have enjoyed lower mortality rates at all ages when compared with males and continue to live longer lives. New Zealand's life expectancy has increased substantially over the past 130 years.
At the turn of the 20th century New Zealand males had a life expectancy at birth of around 58 years and females 60. Today, the figures are around 80 and 83.5 respectively. For males aged 20 it took until 2010 for them to attain a life expectancy of 60 years whereas females managed to achieve this 15 years earlier. Over the last 20 or so years a mini demographic "revolution" has seen males beginning to close this life expectancy gap.
In demography there are two unwritten "laws". The first is that more males are born than females in countries like New Zealand in the ratio of about 104:100. Almost as a demographic leveller, the second "law" is that life expectancy traditionally favours females, with males enjoying higher mortality at all ages.
Since the late 1970s we have seen a major change with respect to the gap between male and female life expectancy. In 1975-77 the gap between female and male life expectancy at birth in New Zealand was 6.4 years and 3.8 years at age 65. Today the gap has fallen to 3.7 and 2.4 respectively. Why is this happening?
A good proportion of the life expectancy gap in New Zealand can be explained by the particular lifestyle that was traditionally embraced by men. More hazardous jobs, more smoking and alcohol abuse, more obesity and inactivity and more risk-taking and aggressive behaviour. Much of this is probably the result of testosterone. This hormone promotes risky aggressive behaviour, something which has traditionally distinguished men over women. More men are likely to die in accidents and/or violence as well as engage in binge drinking or smoking.
Until the 1980s men were much more likely to smoke than women. Smoking in New Zealand peaked in the early 1960s-70s when the life expectancy gap between men and women was at its highest. Over the past 20 years, however, male smoking rates have fallen markedly while female rates have increased. One price to be paid for such behaviour has been lung cancer. In 1986 males were three times more likely to die from lung cancer than were females. By the 1990s the difference had fallen to two times and has continued to fall in subsequent years. Motor vehicle deaths and intentional self- harm are other areas where men have ruled the roost and continue to do so. More than 71 per cent of all deaths in both these areas were male in 2010. Obesity is another tax on New Zealand males, although now females have overtaken males in the race to be among the fattest.
Despite all this, New Zealand males have done much better than their Australian counterparts in the life expectancy stakes. The gap between male and female life expectancy at birth in New Zealand today is 3.7 years compared with a figure of 4.5 in Australia. At age 25 the gap in New Zealand is 3.3 compared with 4.3 in Australia, and at age 65, 2.4 in New Zealand compared with 2.9 in Australia.
One of the results of increasing life expectancy is that New Zealanders now find themselves living in an increasingly older world. Today 14 per cent of New Zealanders are aged over 65 and this will most probably increase to 20 per cent within 12 to 15 years. The fastest growing sector of the aged population is the "old-old", those aged over 80. Within 15 years New Zealand may well have 200,000 people aged over 80. It will be a very different country. Can New Zealand continue to provide pension, health and welfare and housing support for such numbers?
But is it not time to reassess what exactly old is? Today 65 is no longer old. In many countries the retirement age of 65 was set over 100 years ago when life expectancy at birth was around 55-58. Today, life expectancy exceeds 80 and many people aged over 65 either continue to work or would like to continue as long as they stay healthy and mobile. Perhaps 80 is now the old of the new century?
Peter Curson is a medical geographer with a background in population studies, demography, geography and public health. He is in the Department of Government and International Relations at the University of Sydney.