Greig Morgan anticipates your needs with this planter.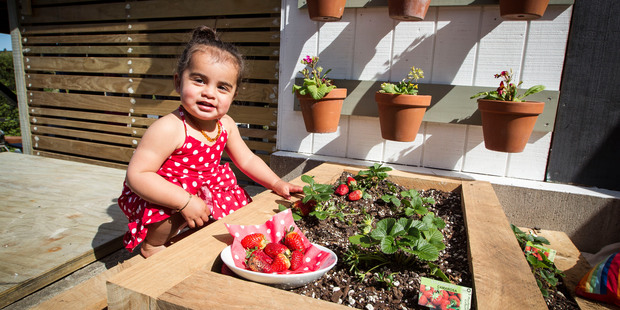 Who doesn't love strawberries? And nothing beats a freshly picked scarlet orb from your very own garden. As long as you keep the fruit protected from snails, slugs and birds, you'll surely be feeling fruity come December.
Materials
150 x 100 macrocarpa sleepers
150mm galvanised flat head nails
60mm galvanised screws
Potting mix
Strawberry plants
Tools
Skill saw
Tape measure & pencil
Square
Drill/screw gun
6mm drill bit
Hammer
Level
Step 1
Measure and mark with the aid of a square and cut the side and end pieces with a skill saw. Cut to size to suit your area. You will need to cut through both sides as the blade won't cut deep enough. For the bottom planter, cut the pieces to make a square and the top planter as a rectangle to sit centred on top.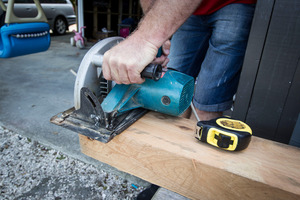 Step 2
Measure and mark at the top and bottom of your end pieces, then pre-drill to these marks. This will stop the timber from splitting when fixing the 150mm nails.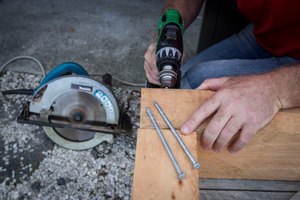 Step 3
With your planters now assembled check the ground is level before setting in place. Once in place recheck for level and adjust height to suit.
With the bottom planter now set in place, sit the top rectangular planter centred in the middle and screw in place from the inside using 60mm screws.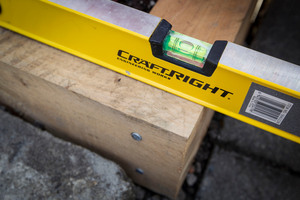 Step 4
Fill the planters with the appropriate potting mix and get planting ready for summer.