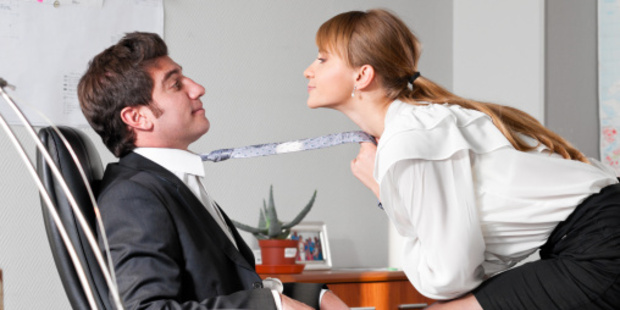 Ten or so years ago when I was a junior copywriter, I worked on a campaign for women's shoes alongside five colleagues - all of them middle-aged men. It was an enlightening exercise, to say the least: "Let's dress women up as clowns and put them on a catwalk and take photos of them to show how FUN the shoes are!" said one, as I bit my tongue lest my thoughts shoot out my mouth.
As the only person in the room who knew firsthand about buying shoes as a woman, I've never felt so voiceless. When I did eventually muster the courage to pipe up and offer an insight, I was immediately shot down by the cockiest of them all, who rolled his eyes and told me not to "use the female card".
He got his wish: I shut up, as 22-year-olds are wont to do in their first grownup jobs. But all the promotions in the world couldn't have then made me proceed to tell that overconfident bonehead (who later on, sweaty and drunk at a work function, seemed suddenly very interested in my "female card") that he was a "hunk". Or ask if he'd been working out. Or play on his "masculine pride and natural instincts to protect the weaker sex".
Hell. No.
Yet that's exactly what Nina DiSesa would have had me do. The first female chairwoman at ad firm McCann Erickson and author of Seducing the Boys' Club: Uncensored Tactics From a Woman at the Top, her suggestions for getting ahead include flirting, flattering, boosting male egos, sugar-coating criticism of male co-workers, and behaving like a "little sister" or a "den mother" in the office. Or, as the publishers' blurb explains succinctly, how to "manipulate and seduce". (For some choice excerpts, try here.)
DiSesa's book - which also shares how she learned to defy her own bad lady-habits, "including in-office meltdowns" - is currently in the spotlight courtesy of an ongoing court case involving three ex-trainees (female) at Merrill Lynch. The three women, as reported by the New York Post, claim they were fired in 2009 after a seven-month stint because the financial firm favored men in the "old boys' network."
They were each given copies of Seducing the Boys' Club by their boss, who also made them attend a talk with DiSesa; frequent women-only events on topics like "dressing for success"; act "bubbly" and "perky"; and perform secretarial tasks such as answering the phones. One was even told to "stick to her knitting" when she brought them a business venture.
According to the legal paperwork, the trainees - funnily enough - "considered the message of [DiSesa's] book to be highly offensive ...[because it] advocated conforming to gender stereotypes to get ahead in the workplace."
It's not news that gender discrimination in investment banking is alive and well. Or that female representation is still largely a foreign concept in the US: 84 per cent of Wall Street analysts are still male, and only three per cent of Wall Street's top executives are women.
Reports show that banking jobs are passed along from male employees to their male friends and colleagues, effectively blocking women out entirely.
As Ilene Lang - CEO of Catalyst, a research organisation working to advance women into business leadership - has said: "[Wall Street] has a very masculine, macho culture .... and, in general, it's very hard for women or men to picture women being that way, because that conflicts with the stereotypic norms of what women should be like."
Gender-based statistics for New Zealand's small investment banking industry are hard to come by, though 2012 research into the banking sector by the Financial Services Institute of Australasia (FINSIA) showed over a third of women felt they were treated differently to their male colleagues "at work and in associated social or work-related activities".
Almost 70 per cent of women weren't convinced about transparency in pay parity, and almost half felt the NZX should adopt gender diversity information in its in annual reporting.
As FINSIA CEO Russell Thomas put it, "Men and women are hearing the talk but there is uncertainty among women about whether this has translated into real action."
So: In the meantime, while boys' clubs everywhere wait for "real action"? Better get to flatterin', ladies - all the way to the top
Debate on this article is now closed.