Chowder and crab cakes, then clafoutis for dessert. Delicious memories of San Fran dining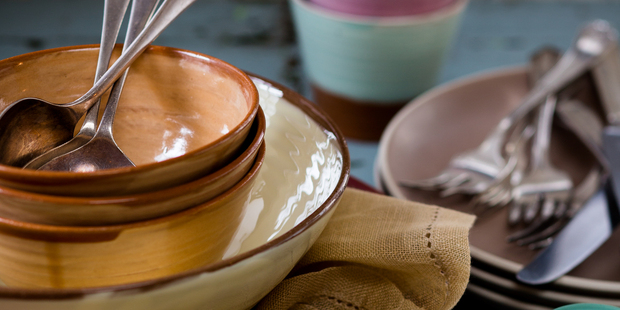 Sitting by the wharf in San Francisco, the Pacific Ocean is on one side and the bay on the other. Beside me are bins full of crabs and a variety of other seafood.
Crowds of people fill the restaurants, cafes and bars, eating the obligatory seafood chowder and ciappino (a fabulous tomato-based seafood stew ), sipping on beer or good red wine from nearby Napa Valley. Happy days.
San Francisco Bay is famous for Dungeness crab, available only in autumn and winter, but other varieties are found on the menus all year round. These local delicacies are a must to try, even if the queue to get them is testing.
Like all large cities, the food influences come from far and wide, although much is from Italy and France. And with the strong wine culture, come some wonderful meals.
Seafood chowder should be bursting with flavour from the ocean. Still, don't be tempted to add the seafood too early in the cooking process. It should be fresh and tender, certainly not overcooked.
It really needs only a few minutes at the end. Choose whatever seafood is available. Two or three types are plenty but feel free to add others if you want to go overboard for a special meal.
Chowder is quick to make. The key is beautifully fresh seafood and some fresh herbs. Served piping hot with crusty bread, it will seriously warm you up on a biting cold day.
Crab has a wonderfully subtle taste so avoid adding too many other flavours. In a crab fritter, try a hint of chilli and lemon, with a little corn for crunch. Make your fritters mini for a nibble or larger to serve with a salad for lunch. A blob of chilli and lemon-flavoured creme fraiche on the side is a tasty touch.
Clafoutis is a custard-like batter dessert that traditionally contains cherries but it is fabulous made with other fruits, particularly pears. It's a great recipe for using up whatever is in season.
Don't waste the poaching syrup, reduce it and use in a sorbet or to poach another fruit. Clafoutis doesn't usually have a pastry base, although its inclusion will make the dessert easier to serve, especially if you have guests. Cream or icecream on the side never goes amiss.
Recipes
• Seafood chowder
• Crab and corn cakes
• Pear clafoutis
For more fabulous recipes from Angela Casley visit foodhub.co.nz
- VIVA