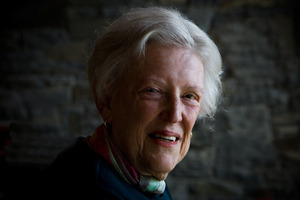 Margaret Mahy has been posthumously awarded a prize at the New Zealand Post Children's Book Awards.
Her daughter Penny Mahy received the award of Best Picture Book on her behalf last night. It was for 'Mister Whistler', which was illustrated by Gavin Bishop.
"It's very nice to receive this award for a book that she never really held in her hands, the final copy," said Penny Mahy.
She said it's great for the family that their mother's contribution continues to be recognised.
Ted Dawe took out the top prize of Margaret Mahy Book of the Year for Into the River.
Mr Dawe said you don't write to get acclamation, but because you have a compulsion.
"But gee, occasionally having people who you really respect attach some sort of significance to what you're doing makes all the difference."
He said the book was originally turned down by publishers because they said it was too long.