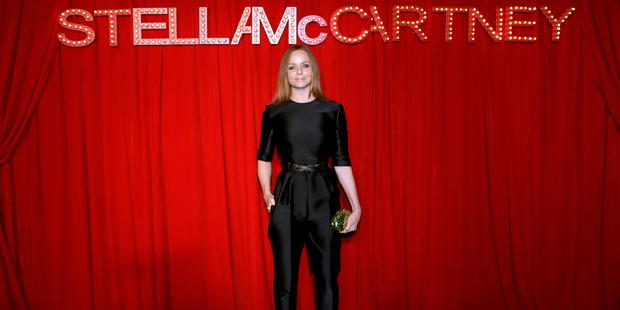 Stars including Cameron Diaz, Naomi Watts and Madonna stepped out in New York on Monday to help fashion designer Stella McCartney launch her new collection in style.
The trio was joined by Steven Tyler, his actress daughter Liv and American Vogue editor Anna Wintour at the star-studded bash to support Sir Paul McCartney's daughter as she premiered her latest high-end, eco-friendly fashion collection.
Aussie actress Watts and Diaz showed their support by donning pieces from McCartney's latest range.
The wet New York weather did nothing to dampen the crowd's enjoyment of the event at the Jefferson Market Garden as the designer had thoughtfully provided tents and giant umbrellas to keep her guests dry.
- WEN