Stephen Jewell talks to American writer Hugh Howey about why his post-apocalyptic tale is more grounded than its contemporaries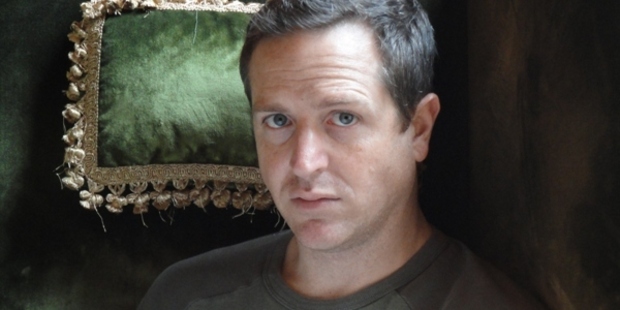 While it has been dubbed the 50 Shades of sci-fi, don't expect the same sort of steam in Hugh Howey's Wool as you'd find in E.L. James' trilogy. It was James' pioneering path to best-selling success that Howey has emulated, rather than her novels' raunchy subject matter. Having originally released his work through Amazon's online Kindle network, the 37-year-old former Florida bookseller became a self-published superstar after selling more than 100,000 e-books and reaching the prestigious New York Times Best Seller List.
"It's an unfortunate comparison, because people think it must, therefore, be a similar kind of story," he says. "There's an awful lot being published out there and it's similar to film-makers putting video clips up on YouTube or musicians playing their guitars on the street. There are many people out there working on their craft and there's always a trick to how you get discovered in every industry. There's a lot of luck involved."
Howey has since signed to Random House, which is also home to 50 Shades of Grey.
But while he has printed boutique hard copies of his previous books, he was still taken aback when he saw the handsome hardback of Wool on display at a leading bookshop during a recent visit to London.
"Holding my first paperbacks in my hand was a big deal, but it was nothing like this," he says. "I'd never even seen any of my books on sale in a bookstore before, so seeing it on the shelf after years of working in the book trade was really emotional."
Having originally written Wool as a standalone short story that he made available online, Howey never anticipated that the post-apocalyptic tale would turn into a hugely popular publishing phenomenon eagerly embraced by young and old around the world.
"Instead of writing one book and planning to market that, I just put it out there and started writing the next one," he says. "I actually didn't market Wool at all, as I didn't have any links on my webpage. I didn't even tweet about it. But after a few years and seven or eight works, you increase your chances with every release.
Wool took off by word of mouth and it was all very organic. All the emails and reviews were asking for more, so I stopped what I was doing and started writing more."
While it centres around a group of disparate survivors who live in underground silos on a devastated Earth, Wool's mass appeal could be attributed to the fact it's much more grounded than many fantastical science fiction sagas. "I read a lot of non-fiction, like history, psychology and philosophy, and I'm fascinated with the human condition," says Howey. "I was really writing about the things I was observing at the time, like the Arab Spring and the Occupy Wall Street movement, which were both going on back then, so there was a real sense of uprising in the air. I saw it as the perfect chance to create a kind of microcosm, as the book is really about a society trying to manage itself with limited resources and space."
According to Howey, the main protagonists' motives shouldn't necessarily be considered heroic. "The world is a lot dirtier and messier than that, as we're now seeing in the Middle East with Egypt, which is having a hard time after its revolution," he says. "England also saw that with Cromwell, and France experienced that with Napoleon. It's easy to tear something down but not so easy to decide what to replace it with, because you still have human nature and it doesn't always end up pretty."
Conceived as a five-part series, Howey has just followed Wool with Shift, which takes place before the events of its predecessor. "The whole idea behind this was to always write what I wanted to write and not what was expected," he explains. "The thing that is expected here is that the second book will pick up immediately after the first book left off. But as a reader, I don't like that feeling of a story that never seems to end. So writing Shift allowed me to tell the other side of the story and more about how the world came to be like this, as it takes a whole new group of characters to the same point in time."
An experienced yacht captain who has sailed around the globe, Howey is looking forward to visiting New Zealand for the first time next week. "My favourite thing to do whenever I go to a new place is to walk around with my camera, take pictures of people and talk to strangers," he says. "I enjoy museums and all that kind of stuff but just seeing how other people live is really cool."
He also can't wait to meet his numerous Kiwi fans, some of whom have added a distinctly local touch to their interest in his books. "I had a New Zealand reader who sent me a photo of Wool on a fencepost in their backyard with one of the sheep they own in the background," he laughs, admitting that although the book takes its title from the woollen pads used to clean the silos' sensors, the meaning behind Wool is often misinterpreted. "I've had a lot of knitters who pick the book up and think it's going to be about knitting. But they love it anyway so they'll give it to their knitting group and the next thing you know they're all knitting and talking about Wool."

Wool and Shift (both Century $29.99) are out now. Hugh Howey will appear at Auckland's Takapuna Library on Monday from 6pm.