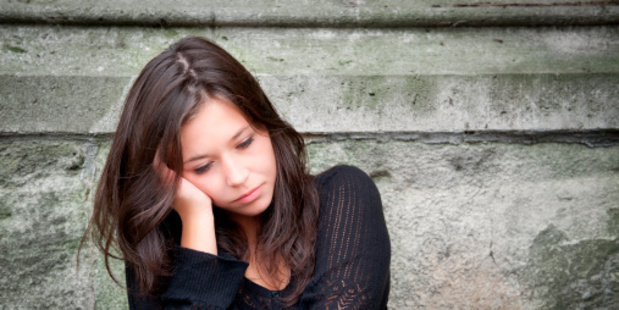 Worrying about our problems is an almost constant occupation for many of us. The worry that we are raising our children right, or that we are doing a good enough job at work, that our parents are healthy and independent, that our spouse is happy. The list is endless and the amount of mental chatter it generates can be deeply stressful.
I find my sleep gets really disturbed when I have a worry. For instance I am just heading off for a month overseas. Will my business run okay without me here?
What will my clients do if they have an emergency? What about the cats? And this new column... what if no one gets it? What if readers hate it? Oh. My. God! Round and round it all goes in my mind.
When I find I am worrying about something it really helps to break it down. It all really comes down to a very simple formula:
1. If it's a problem, find a solution. Figure. It. Out.
2. If there is no solution? Well then that's not a problem.
By definition, honey, it's a fact.
3. Accept the fact and move on.
This formula works like a charm. Avoid what I call the "yeah but". This is where there are numerous different solutions, maybe not perfect solutions but solutions none the less, and they keep being met with a "yeah, but ..." When we "yeah but" we are either falling into the perfectionist trap of wanting a perfect solution (which doesn't always exist) or we are actually liking having the problem. This is giving us a pay-off in terms of attention or some other benefit. If this is the case accept an imperfect solution, or, accept that it's a problem you like to have and stop worrying about it.
Me worrying about my brother living in Zimbabwe (yes, really) is a waste of mental and emotional energy. He has chosen to live there, it's not a problem, it's a fact. Is it what I would choose? No. But does that make it a problem? Not really. That's his choice.
Accepting it rather than struggling against it means that I am free to release the worry around it.
Which means I can have a good relationship with him when we do get to speak, rather than continually trying to push him in a particular direction in an attempt to mitigate my worry. Accepting his choice as a fact not a problem is very liberating. We all get to sleep better for it.
Endlessly worrying is no fun. Seeing the difference between a problem and a fact is a crucial stepping stone to reducing worry.
Action step

What are you worrying about most? List your top five worries. Look at the problems causing all this worry. Are they really problems? If so, find some solutions. Figure it out. No solutions? What you have there is a fact. Making peace with it, accepting it as fact will let you drop the worry and move on.

Louise Thompson is a life coach, yoga teacher and corporate escapee. For more from Louise visit positivebalance.co.nz.