US businessman Bill Foley has found making wines in New Zealand and building their reputations is far more fun in retirement than playing golf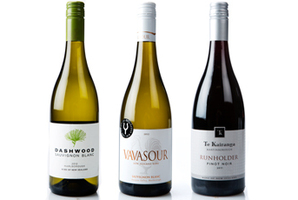 Wine often is seen as a pleasant retirement project. For some, this means owning a boutique vineyard or investing in some good bottles for the cellar.
But for billionaire US businessman Bill Foley it's meant buying up a string of well-known Kiwi labels and creating a New Zealand wine group that's become one of the largest in the country.
"I thought I was going to retire in 1995 and moved to Santa Barbara," Foley tells me on one of his now-regular trips to New Zealand.
However, living in Californian wine country inspired him to learn more about wine and make a few modest investments, escalating with the acquisition of Santa Barbara County's first estate winery, Firestone.
Then in 2008, he decided to "get serious" about wine, taking a hands-on role in his wine company, Foley Family Wines, and buying an increasing array of properties both in the US and now here.
Already a fan of Central Otago pinot noir and sauvignon blanc, Foley first visited New Zealand as a tourist in 2002. He found himself tarrying in Central Otago on account of the wines and then again in Martinborough, where he stayed at Wharekauhau Lodge, which he now owns.
"We made the trip into a wine adventure," he recalls.
"New Zealand sauvignon blancs are outstanding, while its pinot noirs are very delicate compared to the big, round fruit bombs in the US, so you have a very different style of wine here," he enthuses.
"It's also an unbelievably beautiful country."
When he was considering places in the world to expand his wine interests, New Zealand ticked the right boxes for Foley. The wines of Europe were too confusing, he thought, and Australian currency too strong against the American dollar, "so it was the best business decision as well as the place I really wanted to go to," he says.
He then set about looking for struggling businesses with potential, first snapping up the New Zealand Wine Fund in 2009, the umbrella group for brands such as Vavasour, Dashwood, Goldwater and Clifford Bay.
He went on to buy a stake in local wine distribution company EuroVintage, bought Martinborough producer Te Kairanga and, last year, took control of the New Zealand Wine Company, adding Grove Mill, Sanctuary and Frog Haven to his portfolio.
"I think the wines of New Zealand have tremendous potential," he says. "I don't know about the Bordeaux reds in a competitive market, but with sauvignon blanc, pinot noir and chardonnay as well, there's a gigantic future."
Foley is a man who thinks big, making his bucks in the mortgage title business, where he led Fidelity National Financial to become one of the largest title insurance companies in the US.
His plans for wine in New Zealand are also significant, with further vineyard acquisitions, particularly in Marlborough, on the cards.
Foley now spends a big chunk of time overseeing his business interests in New Zealand. This trip he's over for a series of meetings and to celebrate the first anniversary of the Wharekauhau Food and Wine Society, the New Zealand arm of Foley's network of luxury lodges and wine interests.
He's also looking forward to doing a spot of blending with John Kavanagh, the ex-Neudorf winemaker Foley Family Wines recruited to turn things around at Te Kairanga.
"I really enjoy the talking part," says Foley, with a smile, "but in matters of blending, I give restrained opinion."
The Foley family's links to both wine and New Zealand have just been further strengthened with Foley's son, Patrick, starting his studies in winemaking and viticulture here at Lincoln University. He's the third of Foley's four offspring to become involved with wine.
Speaking to Foley, it's clear that he's no distant foreign investor, and the scope of his wine project highlights this is no ordinary retirement venture.

Recommended
Dashwood Marlborough Sauvignon Blanc 2012 - $18.99
With its ripe and succulent notes of passionfruit and guava nectar, and attractive herbal edge, the Dashwood sauvignon offers great value for money.
Vavasour Awatere Valley Sauvignon Blanc 2012 - $21.50
A sauvignon that adds both elegance and weight to its blackcurrant leaf, bergamot and fresh herbs, underpinned by an attractive, slaty, minerally line.
Te Kairanga Runholder Pinot Noir 2011 - $30.99
Blended by Te Kairanga's new winemaker John Kavanagh, the red and dark fruit combined with notes of exotic spice and florals in this pinot suggest a promising start to the next chapter in the winery's history. (Stockists for all wines include Caro's, Glengarry, Bacchus Upland Village & Selected Fine Wine Retailers.)
- VIVA