Justin Newcombe looks at some failsafe hardy plants that will thrive in the gardens of New Zealand's coastal holiday homes.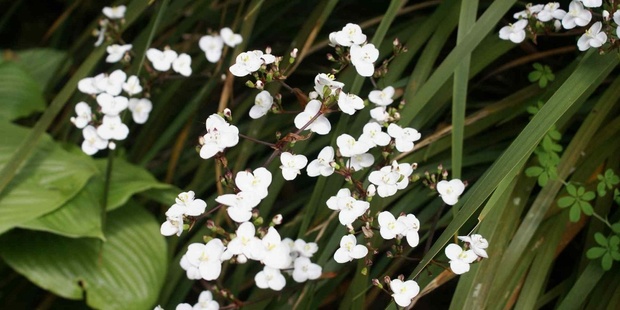 If you are lucky enough or, if some of the maintenance stories I hear are to be believed, maybe unlucky enough, to be the proud owner of a bach, crib or shack near the sea then you'll know what a liability the wrong kind of garden can actually be.
With the elevation of some of these dwellings to "beach house" status there's probably a little more opportunity to create a bit more of a garden space. The advent of modern irrigation and timers helps. But even then a failsafe approach will see you focus any coastal gardening exploits on salt-hardy plants. And, by proxy, salt-hardy also means wind-hardy and drought tolerant or dry-hardy. Hardy, hardy, hardy...
First cab off the rank is the agave family, plants with a thickset, succulent type foliage that has a distinctive central foliage point resembling a rhino horn with thick sculptural foliage peeling off to form a proud crown. It is as tough as the proverbial brick you know what.
Agave are easy to grow, will love the sand and look good next to hard surfaces like fences and buildings.
Seriously, the best bit is they are pretty much the next best thing to plastic plants (in a good way).
My next suggestion is another tried and true bordering on suburban cliche, the yucca. But all is not lost here. The yucca elephantipes has a squat, attractive cousin called yucca filamentosa. Unlike the trunked elephantipes, filamentosa has no trunk but a rather elegant, slightly blue-grey-green foliage surrounding an impressive flower spike. It has a striking show of white bells in the springtime. Watch out for the almost identical yucca gloriosa though. It has erect foliage capped with vicious and very painful spikes.
Other successful coast-hardy favourites are kniphofia or the red hot poker family which do well in the free-draining soils of much of our coastline.
They are not just red either, you can find plants with many variations on the red to yellow colour spectrum. They also come in miniature forms. I personally like using these in conjunction with astelia nervosa, the native silver flax.
Another flowering coastal plant I love is the echium which come in a branching variety, echium fastuosum, or in a massive flowering spike called cobalt tower. These look great among lavender and flowering manuka, plants which will also happily thrive in a harsh salty environment.
Look at other natives such as coastal coprosma and some flaxes. There are also libertia which have a tough grassy foliage and a crisp iris type flower. For a rugged costal look, large rocks and muehlenbeckia - the lacy creeping vine, that can be trimmed to shape - certainly look the part. Cordylines or cabbage trees can also play their part.
If you intend to go minimal then and keep as much lawn as possible then you could go for a group of nikau palms (threes and fives please) which keep themselves relatively tidy and certainly tell a New Zealand story.
Of course I have omitted one rather glaringly obvious choice. If you don't want a garden but you do want some planting, something you can enjoy around Christmas than you can't go past a pinus radiata - just joking. It's a pohutukawa, of course, the perfect New Zealand beach-side plant.