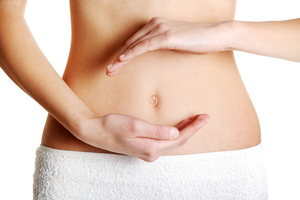 "The belly button is one of the habitats closest to us, and yet it remains relatively unexplored."
So begins the abstract of a research article into the diversity of bacteria found in belly buttons, published today in online journal PLoS One.
US researchers analysed bacteria found in the belly buttons of 60 participants as part of a nation-wide project.
More than 2000 phylotypes (different types or species) of bacteria were found in the samples, most of which were rare and found in less than 10 percent of the belly buttons swabbed. No one phlyotype was found in every belly button, but those which were common were found in more than 70 percent of the samples.
On average, there are 67 bacterial phylotypes per belly button, according to the study.
Dr Robert Dunn, author of the study, A Jungle in There: Bacteria in Belly Buttons are Highly Diverse, but Predictable, told PloS.org the project was intended to help people "understand the wonderful ecological system that covers them from head to toe, inside and out".
"We found that people were very interested in seeing cultures of what lived on them but as we looked at the cultures it became clear there were more species (and simply more interesting things) growing on people than we expected."
Dr Dunn said little is known about the species which live on our bodies.
"The species in your belly button or armpits, they are an important part of your first line of immune defense, and yet right now no one can explain to you why you have the species you have on your body," he said.
"It is worth saying, in this context, that while we can now predict which bacteria tend to be frequent and common in belly buttons, we are totally unable to predict which of the common species will be found on any particular person. Gender doesn't seem to matter, nor does age, nor does innie/outie, nor does where you live now or where you were born."
- nzherald.co.nz