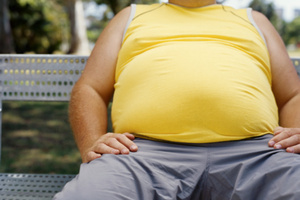 How much a nation weighs is just as important as the country's population when it comes to preserving the world's resources, new research reveals.
The extra food needed to feed overweight and obese people is the same as feeding an extra billion mouths, BBC reports.
The total weight of all adult humans in the world tips the scales at about 316 million tons, according to the study by the London School of Hygiene and Tropical Medicine. Of this, overweight people contribute 6 million tons and those who are obese pile 3.8 million in to the total, Medical Daily reported.
"Our results emphasise the importance of looking at biomass rather than just population numbers when considering the ecological impact of a species," said Sarah Walpole, one of the study's authors.
"Everyone accepts that population growth threatens global environmental sustainability," another of the paper's authors, Prof Ian Roberts, told BBC.
"Our study shows that population fatness is also a major threat.
"Unless we tackle both population and fatness- our chances are slim."
The study was published in the journal BMC Public Health.
- HERALD ONLINE