Gill South attempts to cure an old fear with the help of Neuro-Linguistic Programming.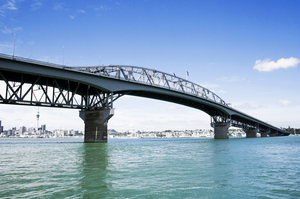 I always think it's fascinating to find out how the mind works and what we can do to change the way we think and approach things. I have come to Pauline Young of Mapping Human Minds to find out more about Neuro-Linguistic Programming and to see if she can help me with a few hang-ups I have.
NLP explores the relationships between how we think, how we communicate, and our patterns of behaviour and emotion. Pauline, who does a lot of corporate training in this field, has agreed to help me have a wealthier mind and a healthier body. We will explore, understand and predict my thinking, communication and behaviour patterns and together. We will discover how my patterns affect my strengths and weaknesses.
Pauline explains NLP to me by describing the scenario where you go into a job interview and are a nervous wreck, underselling yourself, going blank when asked questions. Yet when you were preparing for it the night before with friends, you were scintillating and impressive. How do you make yourself perform in the job interview as you did when with your friends? It's a matter of transferring that pattern of behaviour into a different context, says Pauline.
NLP is about figuring out how people are doing things well. Once we know how they are doing it we can change the system, says Pauline.
In the early days, the founders of NLP, John Grinder and Richard Bandler put an ad in the paper saying they could help people get over their phobias. They did this by finding out the process phobic people had used to overcome their fears. With this information they could help others, was the reasoning. It's about following the human mind map, says Pauline.
I ask the NLP trainer if she can help me with the way I seize up with nerves when I cross the Auckland Harbour Bridge. I can't stand it when I get caught on one of the middle lanes, I just feel like one flick of the wrist is going to send the car careering into the barrier. At the crest of the bridge, it especially brings out the claustrophobic in me. I grit my teeth, follow the car in front of me and try to stay calm. Pauline says claustrophobia is one of the toughest phobias to get over.
We do an exercise where I put my right fist on the table and she presses on my outside knuckle when we are talking about how I feel when I cross the bridge.
She presses on my index finger knuckle when she asks me to think about my happy place. My happy place, I decide is Saturday mornings sitting with my friends watching cricket. We have nothing to do but talk, drink plenty of hot tea and coffee, eat muffins and read the Weekend Herald. It's very relaxing. Do I feel confident and in control, asks Pauline. Yes, definitely, I say.
She recommends that with my left hand, I am to press my thumb against the nearest finger when I feel nervous and that will trigger off the different behaviour I experience in my happy place. I am once again calm, relaxed, confident, having a laugh as I soar over the bridge.
I have to do a trip on Monday, I'll see if it works. I'm still sticking to the outside lanes though.
Next week:
I am off to the Auckland Bridge Club for a lesson. Bridge keeps your mind alert and could be the thing to keep my brain in tip-top condition as I age.