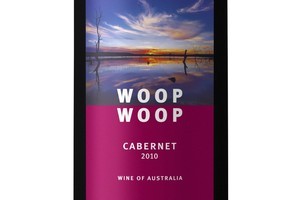 Australia's best-known red, shiraz, is on the comeback trail. Alas, after being the New World's darling for a number of years especially the 80s and 90s, shiraz lost its shine, was regarded as a tad unfashionable and its bruising, often high-alcohol "take no prisoners" style was regarded as somewhat gauche and not particularly food-friendly.
Some remained firm believers but many fell by the wayside, their throats awash with the film of harsh tannins and their palates crying out for relief and wines of a gentler, more ethereal persuasion.
But a classic is always a classic and if the fundamentals are present, your time is bound to come around again.
Aussie winemakers are smart and many of them now construct those shiraz giants in a slightly more bashful style with gentle restraint and more elegance, without losing that weight, structure and forward fruit upon which shiraz made its reputation.
Not easy. That unrelenting, at times viciously hot sun can be a double-edged sword, helping the ripening process on one hand but in danger of burning grapes on the other. (Let's not dwell on the matter of over-supply for too few buyers.)
To this end comes a raft of well-made McLaren Vale wines from South Australia, under the name of Penny's Hill. Established by Tony and Susie Parkinson in 1988 they have quickly established a reputation for some simple, fun, inexpensive brands, (Woop Woop and The Black Chook) to their top-flight serious reds that are exceptional in quality and most reasonable for price.
Black Chook draws on grapes from Langhorne Creek as well as McLaren Vale and is around the $21-$26 range.
Woop Woop is a mythical destination set deep in the Australian imagination and designed to capture the essence and remoteness of outback Australia. Most of the wine is $16-$19 and offers excellent buying.
Winemaker Ben Riggs has done a fine job crafting wines for the barbecue or the banquet.
Recommended
Penny's Hill McLaren Vale Footprint Shiraz 2009, $65-$72
A real beauty, 100 per cent shiraz with a deep, almost black colour with all the blackberry, currants, spice, dried herbs and liquorice aromas you could wish for. It is full-bodied yet well-balanced, with layers of chocolate, leather and earth. A serious and sensual wine.
Woop Woop South Eastern Australia Cabernet 2010, $16-$19
Nothing too fanciful but flavoursome and fearless, this wine would be a great match for those sausages and red meats at the barbie, and also could go well with pasta. It's loaded with flavours of mulberry, black cherries, spice and bramble. Woop Woop is Australian for "out there".