Melbourne fragrance expert Lucy Settle brought a wealth of experience and fascinating stories to Auckland when she ran a recent masterclass.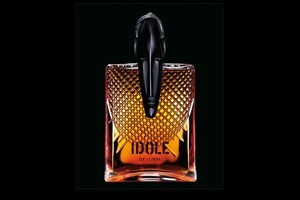 Lucy Settle has the sort of job perfume fans dream about - sniffing her way through the world's fragrance archives, tracking down rare and special scents. Luckily she shares her discoveries, making some of these mainly French creations available in Australasia. Settle runs a perfume agency in Melbourne and among her customers is World Beauty Store which brought the knowledgeable Australian to Auckland recently to run a perfume masterclass for its VIP customers.
These are the women - and a few men - who are enamoured of fragrance and eager to learn more about it. Like collectors of fine wine, they are already familiar with some of the arcane language that goes with their enthusiasm, but luckily in the engaging Settle they found a guide who is passionate rather than pretentious.
Along with plenty of practical tips and a turn around the fragrance wheel of perfume styles, Settle offered insights into some of the world's most fascinating scents, both historic and modern, which she represents and World stocks.
Before her royal marriage, the elegant Hollywood hottie Grace Kelly wore Lubin's Gin Fizz. The bottle design is pure 1950s, based on a woman's torso, topped by a saucer hat. For her wedding in 1956, Prince Rainier of Monaco commissioned Creed to create Fleurissimo, an olfactory bouquet for his bride. Creed also made Green Irish Tweed for the debonair Cary Grant who starred with Kelly.
Lubin and Creed are among the oldest perfume houses. Another is Rance which supplied Napoleon and his first Empress, with a soft floral with staying power called Josephine. The firm originally used fragrance to disguise the smell of tanning in leather goods, with noble women liking their gloves to come perfumed.
Creed was founded in London in 1760 and later catered for Queen Victoria and other royal courts of Europe. Frapin, based in the Champagne region since 1270, can claim to date back much further, but it was known for cognacs before producing unisex fragrance, including the recent raisin-like 1270 described as "liqueur for the body."
Lubin's Black Jade is named for a black jade perfume bottle carried by Marie Antoinette shortly before her execution, although like other Lubin fragrances it is now sold in the same transparent and curvaceous bottle design Grace Kelly once held. The fragrance itself, while new, was inspired by Marie Antoinette's private gardens at Trianon, Versailles and known within Lubin as "le jardin secret".
The story goes that the recipe used by the Queen's perfumer Jean-Louis Fargeon was purloined by his then apprentice Pierre Lubin, who founded his own house in 1798, exporting to the United States from 1830. Lubin eventually came under the control of the great Guerlain family company and its back-catalogue was shelved. It has now been brought back to life by a former Guerlain staff member who has re-released some of Lubin's best early and mid-20th century scents and launched Black Jade.
Another to reactivate a faded name is Romano Ricci, the great grandson of couturier Nina Ricci known for L'air du Temps, which was actually created by her son Robert, Romano's grandfather. After six years of training, the young Ricci launched his boutique company, Juliette Has A Gun, in 2006 when he was 27. He has five scents including Citizen Queen and Lady Vengeance and the "Gun" is a metaphor for perfume as a weapon of seduction.
Stories like these are perhaps one of the reasons the niche fragrance market is growing in Australasia, born of buyers' curiosity to reconnect with an artisan past and bypass the mass marketing driving modern sales.
"Great perfumers are like great composers and great poets and tailors," says Settle.
Appreciating their compositions is what World's Francis Hooper and Settle have in common. Hooper's love of fragrances has long made World a mecca for fellow fragrance fans, but this took a lot of knocking on doors in Paris. Persistence paid off with some notable firsts. Guerlain eventually agreed to his request to take just a few bottles of its heritage fragrances. Twenty years ago Hooper brought in Dolce & Gabbana before that brand went mainstream. With Tessuti he introduced Diptyque to the local market.
But asking to sell into such a small market has at times proved tricky, meaning that for Hooper working with the greater buying power of Settle's Agence de Parfum is a boon.
The emphasis is still firmly on quality not quantity, however, with Settle explaining that some of the fragrance houses she deals with essentially supply to order. This also ensures fragrances are fresh - whereas some obtained from the internet are not.
Settle says that sadly many of the great fragrances are no longer available, with old bottles offered online usually long past it and not worth spending the money on. (For those looking to find out if old favourites are still in production she recommends Michael Edwards book Fragrances of the World which carries information on more than 10,000. His website has a good fragrance wheel among other useful reference material).
The power of perfume is that it is not easily forgotten. "Perfume is so much about memory," says Settle. "When people have lost loved ones they'll smell something, even years later, and instantly remember that person. All of us know [almost subconsciously] that something about perfume entices us."
The new oil rush
The Gulf state of Oman has discovered essential oil can rival black gold in preciousness. Amouage Gold is the name of a perfume made there that has become an export success, reigniting ancient traditions. Oman's frankincense, harvested from trees at Dhofar, has for more than several millennia been considered the finest in Arabia.
Amouage Gold contains 80 per cent essential oil; this is normally the amount of water and alcohol in modern perfume.
The Amouage company was founded in 1983 by a relative of the Omani Royal family. The name is a melding of the Arab word amwaj meaning waves and the French amour or love, with the hybrid word signifying a "wave of emotion", the sort that might hit you on enhaling the aromatic oils - or on learning their price.
The respected perfumer given an unlimited budget to make Amouage Gold was Frenchman Guy Robert. He created a full-bodied floral fragrance that is like putting Chanel No. 5 on a private jet ride to a new century of conspicuous consumption. It is rich, rich, rich, but beguiling with it. The bottle, of course, is gold-plated and as heavy as a paper weight.
Other fragrances for both women and men have since been added to the collection.
* Amouage is stocked exclusively in New Zealand at World Beauty stores.