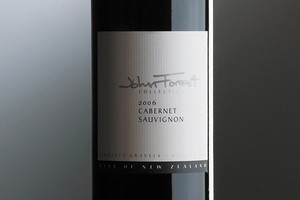 Doctor John Forrest is one of those characters in the wine industry who are full-on and seem to know just one speed. Not surprisingly, his wines are similar - big, bold and bursting with exuberant flavour and, being true to wherever the grapes are grown. "Our survival will be around making supreme premium terroir expressive wines," he says.
His locations are well-spread. From Hawkes Bay's Gimblett Gravels come the opulent and moreish syrah and cabernet sauvignon.
"In 1988 I bought a piece of wasteland in Hawkes Bay, deliberately choosing a site at the stoniest, hottest western end of Gimblett Rd," says Forrest, "time has proven my instinct right."
Marlborough was his original winemaking region and it's where he grew up. From here comes a smart, sassy riesling, an upmarket sauvignon blanc and one of the country's most exquisite chardonnays.
"I love riesling. Marlborough is a natural home for this queen of cool climate grapes.
For the sauvignon blanc I have hand-selected grapes from my oldest vines and the wine is made only in the best vintages. As for chardonnay, Forrest says it's an amiable grape that will make decent wine almost anywhere.
"My ideal chardonnay combines its generous character with structure, texture and longevity. Marlborough produces classic chardonnays with firm structure, fine acidity with rich fruit, lots of weight and power - my kind of chardonnay."
Waitaki, in North Otago, is an emerging wine region that can prove a challenge for grape growers but when they get it right, as Forrest has done with a 2009 pinot noir, it's stunning.
"The combination of unique soil and climate gives this pinot noir its own distinctive personality, while still reflecting characteristics typical of Otago," Forrest says.
"The vineyard is nestled close to the town of Cromwell in the tortured-yet-beautiful landscape of Bannockburn. Our vineyard has a special micro-climate that allows natural protection from both frosts and cold southerly winds and allows extra ripening from late autumn sun. I count myself fortunate to have such unique terroir."
The wines are at the premium end of the market and reflect value for money.
Recommended
2009 John Forrest Sauvignon Blanc, $32
A welcome return for a classy sauvignon that was not made in 2008. This wine lends itself to a bit of bottle age and has a restrained, mildly austere European feel. Flinty with flavours of sage and lemon.
2005 John Forrest Cabernet Sauvignon, $70
From Gimblett Gravels (always a good start for great reds) this is highly concentrated with finely hewn tannins, it is mellow and beautifully balanced with rich spice, plum and blackcurrant flavours.