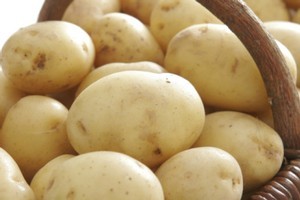 A few months ago the potato was branded a villain in the obesity battle but a new study shows the staple food isn't that bad after all.
In June, a long-running Harvard University study was released which found an extra serving of potato daily, whether mashed, deep fried or baked, caused more weight gain than an extra can of fizz or of red or processed meat.
The conclusion was that it happened because potatoes were always cooked - making it easier for the body to transform the starch to glucose which in turn raised blood sugar levels.
The pancreas then had to work extra hard to get levels down but falling blood sugar made people hungry, which led to snacking.
But a University of Otago study released today brought some good news for spud lovers.
It found it was hard to predict the glycemic index (GI) levels of mixed meals for individuals. The GI measures the effects of carbohydrates on blood sugar levels.
"Normally, individual foods are tested for GI and it is less usual to test the GI of a whole meal," one of the study's authors, Hayley Dodd, said.
"However, in this study, the GIs of three meals were tested. The meals all contained chicken, peas, carrots, kumara and gravy, together with a starchy staple food varying between potato, white rice or spaghetti."
It found the GI for each meal lower than anticipated; researchers had expected the potato meal would have an overall GI of 65, which fell within the medium range but it came in at 53, which was within the low range.
"Therefore, although potato is a high-GI food, a meal containing potato is not necessarily so," fellow author Dr Bernard Venn said.
"I don't think people should be too afraid of putting high-GI foods into their meals - our work suggests that having a small amount of potato with a meal isn't going to drive your blood sugar crazy.
The study involved 30 healthy adults aged 18-50.
The research has been published in the October issue of the American Journal of Clinical Nutrition.
- APNZ