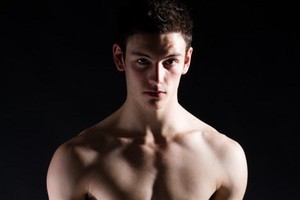 A Kiwi's "common" looks may be his passport to a modelling career.
Aucklander Agon Tairi, 19, has made $10,000 from a three-month modelling assignment in China, and with Matamata's Emily Baker is a model making waves. Tairi's work in Shanghai involved run-way work and photo-shoots for maga-zines and cata-logues. His clients included Lee Jeans and Ermenegildo Zegna. The school-leaver only entered the industry in January after agent Kim Tian, from Kam Talent, spotted his potential.
"I'm thrilled. It's been a phenomenal experience," Tairi said.
Tairi originally signed with the agency in the hope of acting on TV series Spartacus. But Tian believed his height and "common face" would be in demand by overseas designers and encouraged him to try modelling.
"She said my simplicity would be loved in Asia. I agreed to give it a go and do a portfolio - it was very awkward and odd."
His looks received the attention of a Shanghai agency and, in February, he flew to the city, where he worked up to 12 hours a days.
Tairi found the competitiveness of modelling difficult to deal with at times, "especially if you don't have much experience", but planned to stay in the industry.
Meanwhile, Baker has also been gaining international attention. Most recently she has appeared in high-end Italian fashion label Dsquared2's latest campaign.
This follows appearances in Tommy Hilfiger's autumn campaign and in February she was named one of the top 10 newcomers of the season by online fashion bible models.com. Baker had worked hard, said manager Marama Nicholas from the New Zealand modelling agency Clyne. A mix of the right ingredients and down-to-earth attitude was getting her noticed internationally.