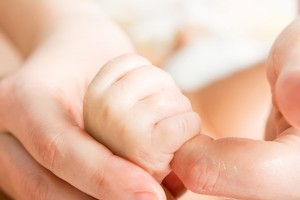 Older mothers make better parents, according to a pioneering international study of children born to women aged over 40.
Their offspring are less likely to be injured in accidents, less likely to be admitted to hospital, and more likely to have had all their immunisations; but they tend to be slightly overweight.
Alastair Sutcliffe, a consultant paediatrician who presented the findings to the annual conference of the Royal College of Paediatrics at the University of Warwick yesterday, said they provided a valuable corrective to the warnings from obstetricians about the dangers of delaying childbirth.
Dr Sutcliffe said: "It may be more difficult to have children late but once they have them older mothers do fantastically."
The study tracked 1500 children until they were three and compared them with 25,000 children born to younger mothers.
The results held regardless of the mother's economic background.
- INDEPENDENT