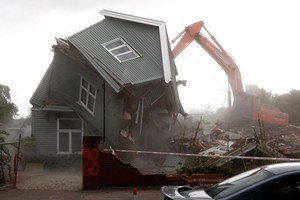 As mentioned in my last blog, there are many anxious kids out there who have witnessed the scenes in Christchurch - like we all have - on TV, or more immediately and much more unfortunately, in person.
I have had lots of response to this blog with many parents seemingly conflicted about what to tell their young ones in the wake of such an enormous event.
There are those who believe the faster children understand the world in all its good and bad the better; then there are those who would prefer their children remain in blissful childhood 'ignorance' as long as possible.
One thing they seemed to agree on was the need to, at some point, turn off the TV with its wall-to-wall replay of bloody, bandaged and crying people (less prominent now, thankfully), and pay attention to how kids had interpreted what they saw.
This advice is mirrored in that of Australian parenting author Maggie Dent, who wrote a great piece for Australian parents in the wake of the Queensland floods and the subsequent media onslaught.
Another couple of tools Maggie offers is some free downloads on her website. Scroll down the page and they'll be there: two MP3s entitled Sleepy Time and Safe & Sound.
Ideally these will be played to slightly older children as they drift off to sleep, but they seemed to me to offer the right kinds of soothing, gentle thoughts that might help erase the fears of the more imaginative children of the world.