Recent wild growing conditions are posing challenges for winemakers across the globe.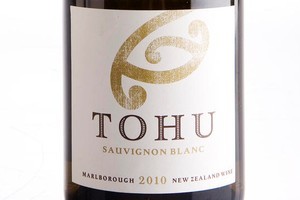 It never rains but it pours is a phrase that's particularly apt for Australia at present, as it flips from years of drought to some of its wettest times on record. It's been a time of wild weather across the world, that's proved particularly challenging for many winegrowers - and as winemaking nations in the Southern Hemisphere start their harvests, there's considerable concern over just what the 2011 vintage might hold.
While some vineyards in the worst-hit areas of Australia have been submerged or washed away, even before this year's terrible floods the country had already experienced its wettest spring in over a 100 years. Rain is no bad thing for vines at the right time of year, but as the season progresses it can promote the spread of some destructive diseases, especially when combined with heat.
That's what's been happening in Australia, which on top of splitting and rotting grapes is having to contend with major outbreaks of the fungal affliction, downy mildew, that can result in off flavours and weak wines.
In the usually dry Barossa Valley, it's the first time the disease has made an appearance since the early 90s. In the Clare Valley, 10 per cent of the crop could be a write-off, and mildew has also wreaked havoc in New South Wales, Victoria and the Riverland, the latter which is responsible for over a quarter of the country's grape crush.
It's a situation that's been exacerbated by the fact that following many dry years, existing stocks of fungal fighting chemicals were not enough to cope with the national mildew epidemic. Those that were subsequently sourced came at a high cost, which will make the coming year even tougher for many growers already suffering from unprofitable grape prices.
Australia has not been the only country to see its grape harvest damaged by deluges. In South Africa, grape growers have recently been hit by major floods, which engulfed parts of the Northern Cape, while in Argentina, the prime grape-growing region of Mendoza has had its harvest drastically reduced by late frosts, rain and hail.
In the Northern Hemisphere, Mother Nature proved a harsh parent too. A spate of freak weather saw vines in Burgundy damaged by extreme cold the previous December, before cold wet weather led to low yields, disease and delayed ripening, culminating in a thunderstorm in the Cotes de Beaune that forced growers to pick before rot ruined the crop.
A cold snap at the crucial period for setting fruit in Germany also led to meagre pickings, further reduced when double the rainfall in August promoted the spread of another nasty fungus, botrytis, and resulted in the county having its smallest vintage last 25 years.
California too experienced a rollercoaster of a year, with the second coldest July in many regions and twice the historic average rainfall in May.
Here in New Zealand however, where winegrowers have had their fair share of weather woes in the past, it's been a different story. The frosts that can decimate the grape crop failed to strike this season and across the country clement weather has meant many regions are reporting decent sized crops of healthy fruit.
"So far the growing season has been amazing," enthuses John Wallace of Chard Farm in Central Otago. "Things are going really well so far this season," says Clive Dougall from Seresin in Marlborough, and in Martinborough, although acknowledging it's still early days, Escarpment's Larry McKenna goes as far as predicting that it could be the "best vintage of this century so far".
After making these comments, the North Island in particular was lashed by heavy rain - but luckily just before most grapes entered the phase when drenching can prove disastrous. It won't be for some months yet, when the country's grapes have all been picked, that their growers will know for definite whether they should toast the new vintage ... or drown their sorrows.
REGIONALLY REGAL
SUCCULENT SAUVIGNON
Tohu Marlborough Sauvignon Blanc 2010 $19.95
Ripe passionfruit, punchy oregano and cut grass characters combine with an attractive slaty nuance in this succulent and mouth-filling sauvignon. (From First Glass, Liquorland.)
ELEGANT GRIS
Chard Farm Central Otago Pinot Gris 2009 $27.90
An elegant and intense appley pinot gris, with notes of quince and tangerine peel over a fresh minerally undercurrent. (From Glengarry.)
SPICY SYRAH
Te Kairanga Runholder Hawkes Bay Syrah 2008 $24.95-$29
From Martinborough producer Te Kairanga comes this seductively spicy and savoury-toned Hawkes Bay syrah, with its black pepper-laced rich and juicy plum fruit. (From wine stores and supermarkets.)