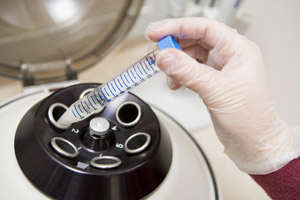 It seems strange to me that we accept, even celebrate and make light of, the conception of a child through a meaningless one-night-stand, and yet when a couple make a thoughtful decision to try and acquire the healthy eggs of a willing volunteer to create their own family, they feel the full weight of judgment upon them.
We seem to have come around to the idea of IVF - probably because this treatment for infertility is so common these days. The state even helps couples obtain IVF treatment under certain conditions, and no one bats an eyelid as couples empty their bank accounts pursuing this rigorous and emotionally-charged path.
But for some reason, the idea that the same couple might pay the same hard-earned cash to a young woman willing to undergo the huge discomfort and inconvenience of having her eggs harvested meets with disapproval.
The public disapproval of making this a cash transaction between willing participants is also enshrined in law.
Donor "mums" are only allowed a token payment for getting their eggs harvested, and they can not donate anonymously. And yet, they are expected to inject themselves with hormones on a regular basis, undergo frequent blood tests and ultrasounds, and take drugs that may well have consequences for their health, all out of the goodness of their hearts.
In the UK, as a result of the sheer number of women looking for donor eggs - and the absolute lack of donors - couples are frequently flying offshore to complete this transaction.
Spain, which is seen as providing a high quality of care and has a large number of donors thanks to the fact it pays them handsomely and allows them to remain anonymous, is a popular destination for infertile couples.
As a result, British authorities are now looking at raising the £250 (NZ$547) maximum paid to donor mums per pregnancy to at least £800, in a bid to increase the paltry 1200 women who come forward to donate their eggs each year.
The critics say women will be tempted to donate their eggs for the "wrong reasons" (like they do in the States).
They also point Stateside for a trend that sees good looking women, or those with other valuable genetic traits, attract higher premiums for their eggs. But this is not only a factor in test tube pregnancies; a good looking woman is more likely to have her eggs fertilised naturally as well!
I find it surprising that Fertility Associates et al, who "welcome the debate", do not themselves seem to wholeheartedly embrace the idea of cash for eggs in New Zealand.
I have heard Richard Fisher speak on the subject and he seems sad to think women will no longer be donating their eggs for altruistic reasons.
With all due respect to him, he's not providing the IVF service to Kiwi women for purely "altruistic" reasons either, so why should a woman interrupt her life to provide a service without a more reasonable level of recompense - especially if all parties involved are there of their own volition and are happy to pay?
Some women get pregnant from one night stands, others are coerced into having sex, still others, we are continually told, get pregnant to ensure themselves a life of luxury on the DPB!
If we are to be thinking of the children in any of these situations, it is the children born of these haphazard situations that must surely be of more concern than those born to a couple desperate to love and nurture a child of their own - and willing to go to any lengths to see this dream come true.