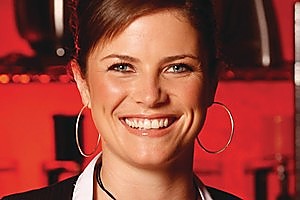 The one ingredient I can't live without is ... passion.
I have $20 and four people to feed. I'm making ... fresh pasta with tomato sauce and fresh herbs from my garden.
I'm tired and hungry, I am ordering takeaways from ... an Italian joint.
The person I'd most like to cook for is ... my late grandpa Fred and Jamie Oliver.
The best meal I have ever eaten was ... pretty much anything that my Nana makes, she's awesome.
Oh dear, it's my last meal, I'm eating ... a good selection of tapas.