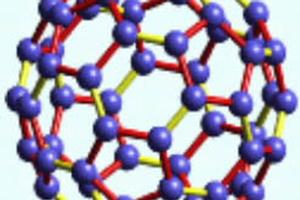 New Zealand women are applying makeup that contains potentially toxic materials which have been removed from the shelves in Europe and Australia.
Products from Perricone MD and Dr Brandt's are believed to contain fullerenes, a minuscule particle that the European cosmetics industry has warned should not be used until further testing is carried out.
Cosmetics giants L'Oreal, Max Factor, The Body Shop, and Lancome Paris are believed to be using other types of nanomaterials in their products.
A report by the Sustainability Council to be released on Monday reveals that the cosmetics with nano ingredients are part of a "rising tide" of consumer products being put on the New Zealand market without adequate risk assessment.
The report has prompted Cosmetics Toiletry Fragrance Association (CTFA) spokesman Garth Wyllie to send a hastily worded email to members, reminding them of their obligation to report nano content.
The report's author, Stephanie Howard, told the Weekend Herald that interest in nanotechnologies was skyrocketing because the novel properties were seen as offering technological and commercial benefits.
But the creation of new, untested properties created new risks.
Fullerenes were mainly found in anti-ageing creams.
Australian research indicated that the tiny size of potentially toxic fullerenes meant they could deeply penetrate into the skin, possibly staying in the body for as long as 40 days, and posing a health risk.
The Ministry of Research, Science and Technology warned four years ago that the excitement over commercialising nanotech must be matched by good governance.
But Ms Howard said that little had been done since, and the Environmental Risk Management Authority (Erma) must now play catch-up.
The cosmetics industry is required by law to declare to the authority any use or importing of nano products.
Ms Howard said Erma had received no notifications despite the fact that products were sitting on local shelves.
Erma has not seen the report. Its Hazardous Substances general manager Andrea Eng said the organisation was working with the ministry on reviewing existing regulations to see if they needed to be improved.
A review due next month will establish whether New Zealand legislation needs to be brought in line with Australia, which has begun risk assessment on nano particles.
But Mr Wyllie said there was no hard evidence against nano content in products, and therefore no reason for more stringent regulation.
After the Weekend Herald spoke to Mr Wyllie, he sent an email titled "very urgent" to members, warning them of the report's release and their reporting obligations.
"I would strongly advocate that if any member company has not taken the step of notifying then this should be an urgent action," the email read.
TINY HELPERS
* Scientists can create nano-sized materials, or nanoparticles, which are as tiny as a billionth of a metre.
* The particles can be added to products to make them stronger, or more resistant to bacteria.
* They are found in clothing, medicines, home appliances, and cleaning products.