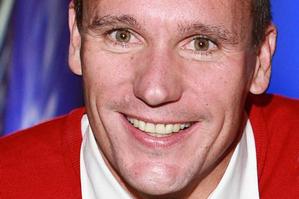 A breakfast radio host was suspended after airing an explicit jingle about TVNZ star Alison Mau.
Mau, 44, is understood to be in a relationship with hip-hop dance teacher Karleen Edmonds.
The jingle - written by The Edge breakfast host Dominic Harvey - made reference to the relationship and Mau's ex-husband, One News presenter Simon Dallow.
Its lyrics, sung to the tune of a Beyonce song, were explicit.
Harvey was suspended for 24 hours without pay after it aired.
The jingle has been taken off the station's website and from YouTube.
The suspension came a week after Harvey was warned by The Edge programme director Leon Wratt for singing another controversial jingle.
Wratt did not return calls.