UK blogger says NZ men are fashion victims and our women aren't attractive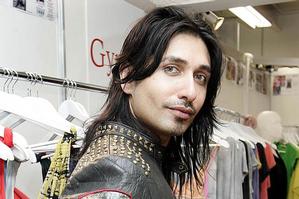 Kiwi women are unattractive and New Zealand men can't dress to save themselves, according to a British fashion blogger who visited our shores at Christmas.
"I think if I lived there I would go off my rocker," wrote Andrew Williams on Men's Flair this week.
"Firstly, I didn't see one attractive woman - other than the one I took with me. Secondly, and most importantly, Kiwi men are utterly unrepentant in their desire to dress badly. Indeed, they seem to revel in it."
Williams, a 33-year-old Londoner who works as a researcher for a Conservative MP, came to New Zealand with his Kiwi girlfriend.
It was his second trip here and he visited his girlfriend's family in Hamilton and went to the Coromandel and Wellington. He also "wandered around Parnell and Newmarket" in Auckland.
Williams also said that Kiwi men showed a "complete lack of flair, care, quality and above all effort" and viewed any kind of interest in clothing as "effeminate".
"It was as though the last forty years in male clothing and grooming hadn't happened."
Williams also blogged on where to shop in New Zealand, tipping outdoorsy label Rodd & Gunn, Australian chain Country Road and shirtmakers Rixon Groove and 3 Wise Men.
He acknowledged New Zealand had a "thriving independent designer scene and some perfectly solid antipodean high-street retailers", which he considered a sad contrast to our men's attitude to fashion.
But he was quick to say we shouldn't really take his comments to heart.
"I don't claim for one minute it's the definitive word. I don't claim to be a great prophet on the subject.
"It's an opinion based on my experience and asking myself how I'd get on down there. It's not to say I don't like New Zealanders, but I didn't see anyone I thought was well-dressed," he added.
Williams said part of the relaxed attitude of the Kiwis people made them such wonderful people to hang around with.
"But if you want to go to dinner in flip-flops, you can't scratch your head and wonder why you're not in the GQ best-dressed list."
Williams at least agreed the Brits were not particularly well-dressed either.
"There are some right old specimens over here. There are plenty of footballers here who are turned out by designer labels but I wouldn't say they were stylish."
Explaining his assertion that New Zealand lacks attractive women, Williams said: "There's a certain easiness with Kiwi women that makes them great sport to be with, but the first time I heard a woman fart was when I lived with a Kiwi woman.
"That was a bit of a shock. They are no-holds barred, which makes them great fun," he said. "It was just an observation. I didn't spot anyone I thought was attractive."
Pressed for more, Williams admitted "It was a throwaway line to see if I could rattle a few people and get a response".
It worked.
Francis Hooper, designer for Kiwi fashion label World, thought Williams' comments were "ignorant and unfair".
"He's comparing the guys walking around the beach in provincial New Zealand to the men he sees walking down Bond St in London. That's pretty unfair."
As for Williams' opinion of New Zealand women, Hooper thought the blogger was "obviously an idiot".
Murray Crane of gentleman's outfitters Crane Brothers also rejected Williams' views.
"I agree that in general sometimes people here don't dress up enough but it's summer, it's the holidays. It's not like he was going to an event or an art gallery opening," said Crane.
Crane thought Williams' shops of choice perhaps signalled a lack of taste and said his opinion of New Zealand women was "absolutely absurd".
Former model and New Zealand's Next Top Model judge Colin Mathura-Jeffree dismissed Williams' views as a "stupid generalisation".
"He clearly didn't open his eyes. Who is he to put a benchmark on what is right? He's just grabbed an area to sensationalise."
Williams' claim that "something as commonplace in Europe as a pink shirt is viewed with the greatest suspicion" in New Zealand is "rubbish", says Mathura-Jeffree.
He reckons that had Williams gone to the races, he would have seen men wearing pink and purple galore.
And as for Kiwi women, they are "statuesque and have an innate sense of self," said Mathura-Jeffree.
"Women here are unashamedly women."