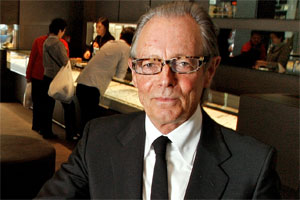 Michael Hill, jeweller, is unlikely to get much rest over the next few weeks.
When he spoke to the Herald about the summer holidays, he anticipated a hectic month preparing for the New Zealand Open golf tournament at his property near Queenstown from January 28 to 31.
"It is flat out," Hill said.
"Our backyard becomes everyone's home for a few days."
Christmas was spent at home with the family, including four grandchildren.
Wife Christine sowed toys for the kids, including a mother pig which zipped open to expose six piglets.
Hill was looking forward to spending any spare time swimming in the pool, playing tennis and petanque and enjoying Christine's "famous secret-recipe Corsican Christmas cake", which was "90 per cent fruit and nuts and some brandy".
He was also planning to assemble a glasshouse "so we can grow our own organic veges".