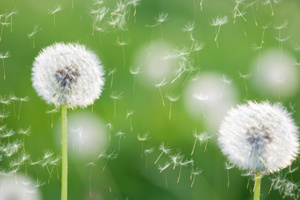 It's the sort of question a child might ask: "Who owns the wind, Mummy?" In which case the parent would probably reply: "No one owns the wind. It's free for everybody in the world to use."
Well, that was then and this is now. Today ownership of the wind is a hot topic for journalists, academics, lawyers, politicians and business owners. Here, Northland Maori have been the first to call dibs on this elusive element. They hope to earn dividends for wind used in the commercial generation of electricity.
"Traditionally, the wind was regarded as a deity in Maori society, and Maori do not consider the Crown have the right to use it without Maori consent," said spokesman David Rankin.
So if someone can own the wind and charge those businesses which rely on it, then presumably those who are disadvantaged by it will be able to seek compensation. You know, if the wind uproots my trees, damages my house or blows away my marquee would I then be able to claim damages from the wind's owners? Will they be punished for not keeping their natural element under control? I guess not.
But is that notion really any more fanciful than that claim of ownership? Critics allege such claims were dreamed up by canny ticket clippers with an eye for a lazy dollar or two. Is, as has been suggested, the sun up for grabs next? After all, we generate solar energy too. Who's next in line for a handout for the use of a resource that's been freely available to all since time began?
The vexing question of wind ownership is not purely a local preoccupation. Courts around the world have been grappling with this very subject. First Danish ruling on who owns the wind reported on a case which considered the questions: "Are wind turbine owners entitled to compensation if new turbines are likely to interfere with the wind reaching an existing turbine? Or is a neighbo[u]r entitled to compensation if new turbines use wind passing over their property before it reaches the turbines? In short: who owns the wind?" Evidently "[l]oss of access to wind can be recoverable."
Legal turbulence in Germany: Who owns the wind? begins "With a growing number of wind power stations in Germany, a new kind of legal case is rearing its ugly head. The crime: stealing wind." This case came about when a businessman wanted to establish a wind farm in the "immediate vicinity" of an existing one. In Germany wind is legally deemed a "free good" but "as soon as it hits the ... rotor blades on German soil it is covered by ... state zoning regulations and the local construction laws."
The issue is being considered in the US too. In Pittsburgh, Pennsylvania, they ask: "Can anyone own the wind? At first glance, the concept appears ludicrous. Wind is merely moving air ... You cannot store it, transport it or subdivide it." And the Colorado-based Office for Resource Efficiency asks: "What if you own a ranch with great wind potential and an energy company wants to erect some turbines to capture the power? Does the wind that blows through your land belong to you or to the company or to the public?" Of course, in the case of New Zealand, one would need to add Maori to the list of possible claimants.
Yet if the claim by Northland Maori was actually a strategic ploy designed to oppose the partial sale of state assets and to generate debate on the subject, it's certainly fulfilling its purpose. Now we're all wondering for whom the wind blows.
What's your view on ownership of the wind and the claim by Northland Maori? Can anyone really claim rights over the wind? Is this an effective tool in the campaign against partial sale of state assets? Does this move have the potential to damage race relations? Or is it all just a load of hot air?

Debate on this article is now closed.