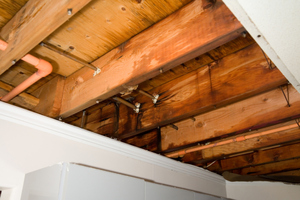 Leaky building settlements cost Hamilton City Council $590,000 last year and early indications show the 2012/13 bill could be much larger.
Councillors were warned at a confidential meeting earlier this year to brace themselves for a further blowout of next year's modest $250,000 budget.
The information, released to the Herald under the Official Information Act, revealed that settling its four claims last year cost an average of $147,500 a home.
The total cost for 2011/12 was more than double the $236,000 the council had budgeted for.
As well as the 15 active claims the council is processing, the Weathertight Homes Resolution Service showed there were 24 active claims for the city, although some of these might not meet the criteria.
City building control manager Phil Saunders said the council was not in a position to estimate what the costs for next year would be because the situation constantly changed.
Next year the council has budgeted $250,000 for leaky homes claims after taking into account contributions from builders, product manufacturers and remaining insurance cover.
Finance and audit committee chairman Dave Macpherson said councillors had been told the claims for 2012/13 would exceed that budget and the council was coming up with a revised amount to be included in the long-term plan.
Councillors had been told the number of claims would rise in the short term before tapering off, Mr Macpherson said.
Mr Saunders said respondents to the claims were most often the people or companies that were involved in the construction process but always included councils because they processed the building consent, inspected the construction work and issued certificates.
In some cases the council might be the only respondent to a claim.
Since 2003, the council has settled 33 claims; however, it refused to release the total cost to ratepayers because of confidentiality clauses.
Most of the claims related to buildings erected between 1998 and 2003.
Given the 10-year limit on lodging claims after the issue of code compliance, the number is expected to drop from 2013/14.
Hamilton's claims number 24, compared with Auckland's 664 and Tauranga's 97.