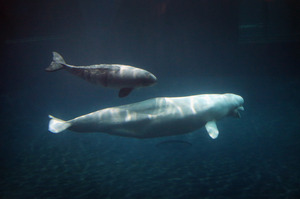 The Japanese government has been accused of using tsunami relief funding to support its struggling whaling industry.
The International Fund for Animal Welfare's (IFAW) report - The Economics of Japanese Whaling - was published today, following a year of research into the industry.
Japan-based agencies commissioned by IFAW conducted the research, presenting the "clearest picture ever" of the failing whaling industry, IFAW reported.
Data based on government figures show that government subsidies, which usually average about 782 million yen (NZ$1.1 million) annually, increased by about 2.28 billion yen (NZ$29.2 million) last year.
IFAW said it wants Japan to move towards whale watching instead of whaling, which the findings show to be unprofitable and catered to a shrinking market.
"Here it is, for the first time, in black and white. IFAW's report proves conclusively that Japan's cruel whaling industry is dying in the water while Japanese taxpayers are being forced to foot the bill. This cruel, outmoded industry is in the red. Whaling is an economic loser," said Patrick Ramage, director of IFAW's Global Whale Programme.
"Now is the time for concerned citizens, NGOs and governments around the world to stop bludgeoning the good people of Japan and start helping them migrate from whaling to whale watching - a profitable solution that benefits whales, people and coastal communities in Japan and around the world."
Whale watching generates about NZ$2.5 billion every year around the globe.
- nzherald.co.nz