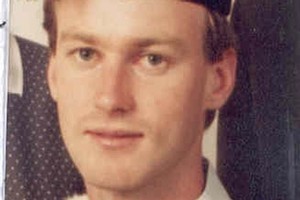 A Kiwi missing in Japan for whom authorities had "significant concerns" has been found alive and well.
Peter Setter, 45, who was born and raised in Waipawa, Hawke's Bay, had not been heard of since last week's quake and tsunami.
He was thought to be visiting friends at the Japanese port city of Kesennuma, one of the worst-hit areas.
It was devastated by the tsunami and later ravaged by fire.
Mr Setter was thought to be the only New Zealander in Japan who authorities had "significant concerns" about, following news another missing Kiwi, Steven Brooking, was found alive.
While refusing to confirm Mr Setter's identity, this evening the Ministry of Foreign Affairs confirmed that the individual there were concerns for had been found safe and well.
This afternoon, Mr Setter's mother, Lorrie Setter, told 3 News that her son was alive and well after fleeing to the hills during the earthquake and tsunami.
Yesterday, she told Hawkes Bay Today it "didn't look good".
"If he survives this dreadful happening, we will have been truly blessed."
The couple, who had been glued to their television, were being supported by family.
"I'm going through all the feelings but we're just hoping to get that phone call to tell us he's okay, and when we do it will be jubilation."
His father, Brian Setter, said Foreign Affairs had been in touch with the family, and he and wife Lorrie had no idea about their son's fate.
Yet the Waipawa-based couple "hadn't given up", Mr Setter told Hawkes Bay Today.
"I understand the other missing Kiwi used a journalist's satellite phone to ring home, so it just shows that communication isn't great there at the moment."
"Yesterday was really the first day he really could have been able to get in touch anyway."
Mr Setter said his son did not have a cellphone, yet kept in touch weekly via Skype chats over the internet.
Peter Setter is the eldest of the couple's four children and was a former bio-technology university academic.
Due to illness about four years ago he adopted a "less stressful lifestyle" and worked at a variety of jobs in Asia and Australia.
Mostly based in Thailand for the past 20 years, he is married to a university professor and has a 15-year-old daughter.
Neither were travelling with him.
For more articles from this region, go to Hawkes Bay Today