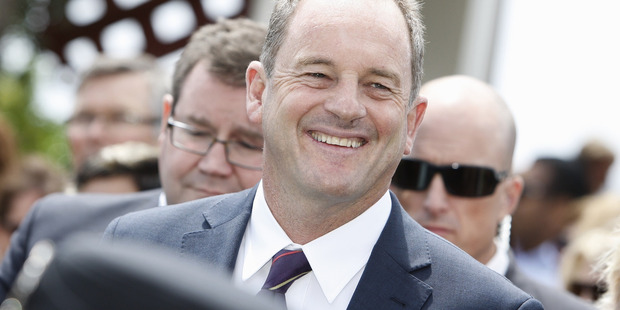 I heard John Banks on the radio this morning offering financial advice to the recently-embarrassed Labour leader, David Shearer.
Banks, spewing righteous vitriol over Shearer's long-lost US bank account (and why not), opined that even if there was nothing outright dodgy about the arrangement it was poor financial management on the part of the Labour leader.
Banks speculated that Shearer was paying 5.5 per cent (or thereabouts) on his NZ mortgage and earning a possible 1.5 per cent in New York on the $50,000 or so stashed there.
With such an interest rate differential Shearer, if he had any financial nous, should repatriate the US dollars to ease the mortgage pain, he suggested.
To do anything else is crazy, right?
So that's poor financial management, the announcer said, and for all I know the entire audience nodded in agreement.
But what about the currency, I wanted to shout.
As everyone, including the IMF, knows, the New Zealand dollar is over-valued. And if the NZ dollar is 15 per cent more expensive than it should be (as the man from the IMF said it was), why should Shearer buy one cent of such an over-priced commodity?
Perhaps keeping the $50,000 in the US is a smart currency hedge, waiting for the moment when the Kiwi crashes to its intrinsic value (whatever that is). Maybe when a Labour/Green coalition comes to power...
Of course, this is mere speculation. I have no idea whether Shearer (and/or his financial adviser) considered currency trends in deliberations about what to do with his 'secret' US cash stash.
But they should've.
This is general comment only. I have not taken account of Shearer's broader financial circumstances. I am not an authorised financial adviser.
And neither is John Banks.