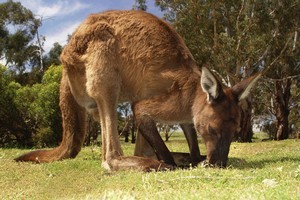 Remember it wasn't just flimsy finance companies that were flummoxed by our recent financial misfortunes.
Big name fund managers such as Tower and Axa were also forced to shut down mortgage products as the 2008 credit crunch hit.
While the Tower mortgage fund story was complicated by fraud allegations, currently playing out in court, two frozen Axa mortgage funds have been quietly unwinding since closing in 2009 with irregular repayments to investors.
With 92 per cent of capital repaid the Mortgage Investment Fund has dwindled down to to $6.7 million under management. At the same time the larger Mortgage Distribution Fund has also returned about 92 per cent of capital over eight repayments to unit-holders since freezing in March 2009.
According to a letter sent to investors on November 28 this year, the Distribution Fund has shrunk from $149.5 million invested in 626 loans to $14 million in 44 loans, almost 70 per cent of which are in residential property.
Axa has given no indication of when it will collect the rump of its loan book and redistribute to investors. This information vacuum has been exploited by Australian opportunist investor, John Armour, via his Stock and Share Trading company. Armour has offered to buy out Mortgage Distribution Fund investors at 40 cents per unit.
That represents quite a discount to the current unit price of $1 listed on the BNZ website (Axa inherited the Mortgage Investment and Mortgage Distribution funds after buying BNZ's funds management business in 2005).
Armour has tried his luck with distressed NZ investors previously offering to buy out finance company debentures at knock-down prices.
This time around, at least, Armour's offer carries a warning from the Financial Markets Authority.
As at presstime, the Axa product department has not returned my calls regarding the status of the Mortgage funds and its view on Armour's offer. But some guidance from Axa on the matter would be useful to investors.
Unit-holders may also be curious to know how an Australian bargain-hunter obtained a list of their names and addresses.