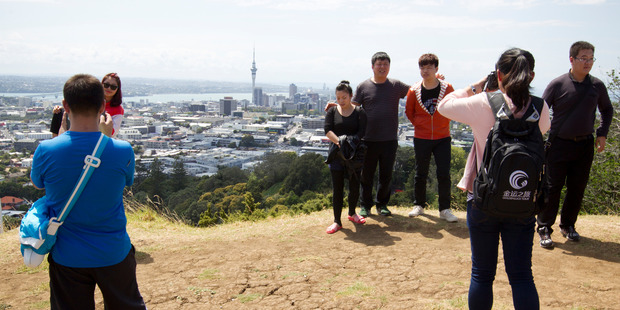 How can NZ Inc fully harness the ability of NZ's Asian citizens to support our growth as a strong economy and a vibrant society?
Statistics NZ projects that the Asian population will increase from 400,000 in 2006 to 790,000 in 2026. That growth will be centred in Auckland; its Asian population is 19 per cent and is predicted to be 27 per cent per cent by 2021. Asians also have a younger age profile compared to the Pakeha population. NZ's Asian population is growing towards a "tipping point" where it can have a critical role to play in NZ Inc's participation in what many economic commentators are calling "the Asian century".
Imagine how powerful it would have been if, as Fonterra responded to the recent botulism scare to restore trust for NZ dairy products in the Asian market, New Zealanders of Asian origin got on the phone or used social media to contact their families, friends and networks back in their home countries to assure them that milk powder was safe and that the food safety standards in NZ are world class?
It is not just about the Asian language students concentrated in the inner city in Auckland, but about Asian New Zealanders scattered around the city, many of whom were born here or arrived as young people, who are committed to this country, as much as they are committed to honouring their heritage in their countries of origin. (In that respect they are no different from the European "early settlers" of the 19th century.) Some Asian New Zealanders are fifth generation New Zealanders.
Those heritages are not just Chinese and Indian, but also Asian New Zealanders from the vibrant economies of Southeast Asia, Korea, Indonesia, Malaysia, Vietnam, Singapore, the Philippines, Taiwan and Japan. They are NZ's "windows" into all of these places.
Imagine how much of an asset it can be to a New Zealand company doing business in Asia to have Asian New Zealanders scattered throughout their company, at all levels, but especially directors of the board or senior managers? Perceptions matter. A senior Chinese diplomat told me that the Chinese government was keen to do the first free trade deal with NZ because our government apologised for the poll tax imposed on Chinese immigrants in the 19th and early 20th centuries. No other Western nation had taken the same attitude towards the similar dark passages of their history.
New Zealand is not perfect, but we do have a reputation as a country where cultures mix well. Add that goodwill to our other strength in producing high quality foodstuffs, for example, or innovative design, or IT and the creative industries, and we have an opportunity to create a strong international brand. Not just "100% Pure", but also a nation where cultural fusion is a way of life, not just a cuisine.
Imagine if we could tap into the skills and contacts of Asian New Zealanders to grow our Asian tourism in NZ which is our fastest growing market segment, or to grow export education? Clearly they are having some effect already, but are we capitalising on the potential of our Asian population to find the highest value offerings in those industries?
It has taken a shift to Auckland with its significant Asian population to bring me face to face with the enormous contribution Asian New Zealanders are quietly making to NZ Inc, the wealth they are generating, and the thousands of jobs they are creating for Kiwis.
Asian New Zealanders can have very different perspectives from other types of Kiwis. They understand the priorities and proclivities of the cultures either they, or their parents, grew up in before emigrating to NZ. They are passionate about NZ having made an active choice to be here and they want to contribute.
Next Monday, NZ Asian Leaders (NZAL) will be launched by Justice Minister Judith Collins and Sir Anand Satyanand. This organisation focuses on Asian New Zealanders and what they can contribute to NZ Inc.
Part of its mission is to get the unique skills and perspectives of talented Asian New Zealanders around our board tables and senior management teams and to promote Asian entrepreneurship. NZAL is not about quotas, but about joining the dots between Kiwis and the Asian business community. Its goal is to make the invisible visible, by profiling the wealth of NZ Asian talent in New Zealand (see the nzasianleaders.com website) so it can be tapped by other New Zealanders. It brings together tipping point Asian leaders to guide us on how to best succeed in Asia. NZAL will also focus on building the skills of emerging Asian leaders to contribute more to NZ Inc.
That there is such a broad range of Asian leaders, Kiwi organisations, businesses and leaders behind NZAL shows that the time is right. As the old Chinese proverb says: The peasant must stand on the hillside with his mouth open for a very long time before a roast duck will fly into it.


Mai Chen is a partner in Chen Palmer lawyers and adjunct professor at Auckland University Business School.