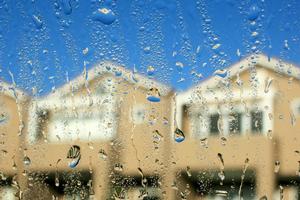 The bill for leaky homes is likely to top $11 billion, a review found.
The news prompted Building and Construction Minister Maurice Williamson to meet with local government leaders yesterday.
He was tight-lipped about the meeting but Radio New Zealand reported the cost of leaky homes was up to $11.5b, from the previous estimate of $3.6b.
Mr Williamson said in July he expected a review by PriceWaterhouseCoopers would find "considerably more" problem homes.
He said the focus of the Weathertight Homes Tribunal needed to shift to fixing the problem instead of paying fees to lawyers.
The Government was looking at what was being done in similar international situations.
Canadian pensioners do not pay anything up front to have their homes fixed, but the amount is taken out of their estate when they die, which was one option, Mr Williamson said.
Yesterday he meet with six mayors who agreed future action must be based on actual repairs rather than litigation.
Mr Williamson was now waiting for the mayors to respond to suggestions made in the meeting before he would comment publicly.
- NZPA