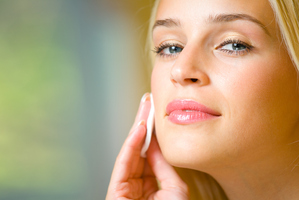 Advertising loves science. Claims such as "clinically tested" and "scientifically proven" appear in so many commercials that we are hardly conscious of them. Do we believe them? Probably. It is reasonable to suppose advertisers would not dare make such claims if they could not back them up.
Sadly, in New Zealand, our trust is misplaced. Our law, as the Herald on Sunday's Consumer Watchdog has found, does not require advertisers to back up their claims. When doubts arise, the onus is on those who challenge the claims to prove them wrong.
Proving a negative is well nigh impossible, as any scientist would attest. The Commerce Commission receives regular complaints about dubious factual claims in advertisements but rarely brings a case because of the difficulty and expense of disproving the advertiser's assertion.
The commission and Consumer NZ have pressed for the law to be changed in a bill now before Parliament, but so far to no avail. When the Consumer Reform Bill was reported back from a select committee recently, it contained nothing to shift the burden of proof to advertisers.
MPs on the committee had been persuaded that to put the burden on advertisers would be a breach of the Bill of Rights Act and discourage new products.
The Bill of Rights objection was bizarre. It applied a criminal right - to be considered innocent until proven guilty - to an issue of civil law. Sometimes advertisers may need to be criminally liable for unproven claims, when fraud is involved or the claim causes serious physical harm, but normally the damage done by dishonest advertising will be confined to consumers' minds and pockets.
At that level it is quite reasonable that advertisers should have to prove any factual or scientific claims they make for a product, and if they cannot provide an authority or a test to back them up, they should be ordered to compensate those who have believed them and bought the product on trust.
In the United States, as we report today, the Federal Trade Commission has brought charges of deceptive advertising against a home exercise device, the Ab Circle Pro, that the manufacturers claimed could reduce weight by 4.5kg in two weeks if used for three minutes a day. The companies marketing it have agreed to pay up to US$25 million in refunds to customers.
The device - a fibreglass disc with handlebars and knee-rests - has also been the subject of "infomercials" on New Zealand television. Our independent Advertising Standards Authority has upheld a complaint against it but the Commerce Commission has no plans to emulate the action taken by its US counterpart. The commission has had two complaints about the Ab Circle but decided neither offended our Fair Trading Act.
Body-building and beauty products seem particularly guilty of misinformation, perhaps because they rank low on the priorities of regulators who possibly think those who believe in these things deserve to be deceived.
The commission's sole action against a cosmetic, in 2005, brought an admission by L'Oreal that a wrinkle treatment should not have claimed "clinically proven results" based only on feedback from consumers.
Information is essential to the functioning of markets and their ability to allocate investment properly. Advertising transmits that information. Without it, new products cannot be put on the market, as the industry told Parliament's select committee.
But innovation that depends on exaggerated advertising does not deserve to succeed. If promoters faced a burden of proof they would be more careful and everyone would be better off.