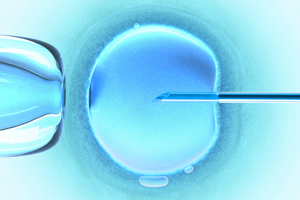 Although IVF treatments are widely accepted in New Zealand, it is ethically inconsistent that the human embryo research the treatments depend on remains prohibited, a University of Otago professor says.
Writing in the New Zealand Medical Journal, Professor Gareth Jones from the University of Otago's anatomy and bio-ethics department said since the late 1960s in vitro fertilisation (IVF) treatments had been developed to combat infertility - a process dependent upon research using human embryos.
However, New Zealand stood apart from other societies, including including the UK, USA and Australia, by not allowing scientists to conduct research using the embryos, Professor Jones said.
"There is no doubt this reflects strongly held viewpoints on the part of some that embryos should be protected and not exploited."
Legitimate as the stance was, the resulting situation was problematic when IVF was already an established procedure and continuing improvements depended on ongoing embryo research, he said.
Currently, more than 11,000 embryos were stored in the country, which was surplus to the requirements of those undergoing IVF treatment. As a result, many would be discarded for legal reasons, Professor Jones said.
The inability to carry out research on some of those embryos was an ethical inconsistency which failed to protect embryos and made New Zealand dependent on research from other countries, he wrote.
"It can be argued that a society that allows IVF, also has a duty to be involved in ongoing research that will increase the efficacy and safety of the procedures being used."
The destruction of the surplus embryos would occur regardless of whether any research was carried out on them, he said.
"This is an unavoidable situation of loss, including potential benefits for human health from research on early embryological development.
"These are unwanted embryos that have no valuable future. This is because their parents have consented to their use in research, no longer requiring them to produce a child and not wishing to donate them to another couple.
"Hence, their existence 'in vitro' means they have no future as human beings," Professor Jones wrote.
Until there was further clarification, New Zealand fertility specialists and the public would continue to rely on research conducted by others in overseas jurisdictions, he said.
- APNZ