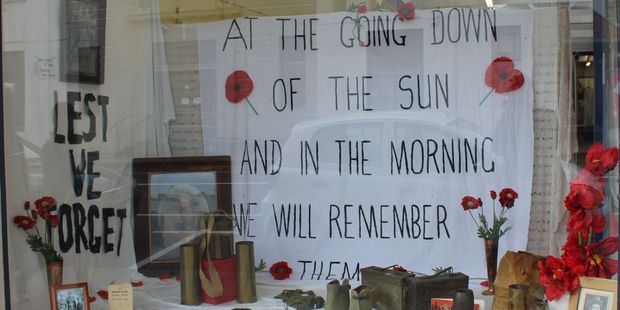 Anzac Day has always held a very special place in my life.
Some people may be surprised to hear that, considering I was not born in New Zealand or Australia.
The reason it is special is that it is my birthday, but as I grow older it has taken on an added significance.
Living in New Zealand makes it extra special - it is still my birthday, but it is also a day on which to give thanks for the sacrifices of others.
When I moved to New Zealand 12 years ago I was not fully aware of the significance of the Anzac Day commemorations and just how solemnly they were observed.
Growing up in South Africa, we used to observe Armistice Day or Remembrance Day - the 11th of the 11th.
South Africa played an important part in the war effort and certainly the school I attended held annual commemoration services, but there was never the huge public buy-in as there is in New Zealand.
So it has been quite nice over the years to be able to remember those who ensured Britain and its allies would have peace. It is very important for me that my children are learning what it means to be able to live in a peaceful and democratic country.
For many New Zealanders, today is a day of sadness because they are remembering the brave soldiers who were lost in the wars.
It must be difficult, but in that sadness they can also take pride in what their relatives did for them and us. However, it is also important that we honour those who returned from World War II. Their ranks are dwindling, but they deserve to be honoured.
Lest we forget.