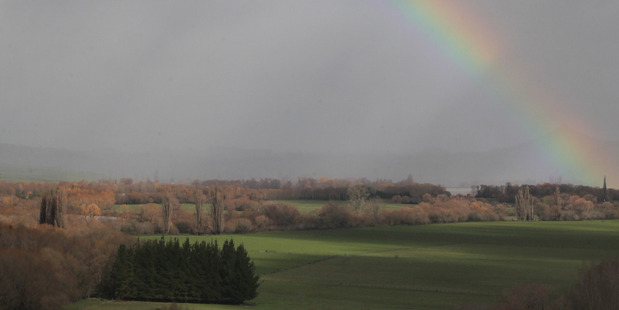 It is amazing what a difference a couple of days make at this time of the year.
I had Monday off and what a day it was. The sun was shining and the temperature hit a sweltering 29.
I walked up Te Mata Peak with my oldest daughter (who has finished writing exams) and our dog.
It was good to be out in the warm weather getting some exercise. I love Te Mata Peak and I was pleased to see that even late on a Monday morning, there were plenty of people walking, running and cycling up and down. It was the perfect day for it.
Fast forward to yesterday when I got up for my early morning walk before work. There were dark clouds above and rain, rain and more rain.
While it was good to be out in the beautiful Hawke's Bay countryside, I must admit that I was happy when it was over and I could have a nice hot shower and get into some dry clothes.
MetService forecast yesterday that a "bigger lump" of rain moving down from Coromandel, Bay of Plenty and Gisborne was forecast to reach Hawke's Bay last night.
The good news is that it is set to clear today.
It is also looking like it will be a good summer, nice and hot, but not drought conditions so our farmers and economy suffers.
I was speaking to someone who knows about these things last week and he said that conditions were not likely to be as dry as last year. The difference is that there had not been much rain by this time last year. Things are quite different this year with quite a bit of rain recently. This latest downpour will hopefully be just enough to see us through a long hot summer.
You can't get much better than summer time in the Bay.
Bring it on.