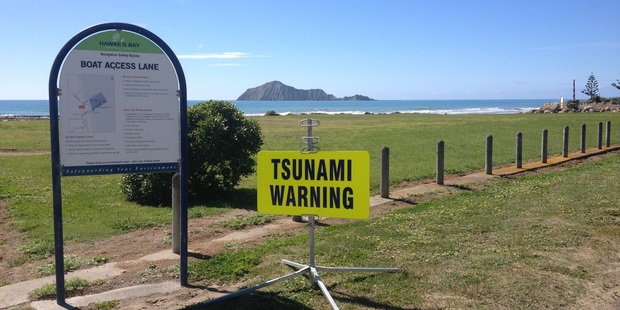 After being jolted awake in the early hours of this morning, Waimarama residents made for higher ground after a tsunami warning was issued.
It was issued following the 7.5 magnitude quake near Hamner just after midnight, and was downgraded this morning to a beach and marine warning.
This morning, a number of those who left last night are yet to return, and Waimarama school is reopening.
Waimarama fire brigade fire chief Peter Morrell was one of those woken last night by a "big jolt".
After crews received the confirmation from emergency management of a tsunami warning, they began trawling the streets of the seaside town in their Stinger mobile alerting system.
By this time however, a large number of residents had already self evacuated - making their way to one of the nearby evacuation zones.
Waimarama school teacher aide Jade Moeke was one who drove up to the zone on Okaihau Rd early this morning.
"It was one of the biggest ones I've felt," she said. "Then we were woken at half past three to go up the hill."
There were about 40 cars already there when she arrived.
This morning, she was supervising the few students at the school.
Principal Jude Hateley said she had made the decision to close the school while the tsunami warning was in place.
When it was downgraded, she said she decided to open the school to children who were able to come.
By 10am this morning, there were only three of about 30 students present.
The shaking had been enough to wake up Terena, 8, who had also evacuated to Okaihau rd with her family.
"It was freaky," Parehuia, 10, said.
While a number of residents evacuated, others stayed put.
Waimarama store owner Keith Cross said of those who had visited his shop this morning, none had felt the quake last night.
His family had evacuated, but he stayed put, and had no hesitation about opening shop this morning as usual.