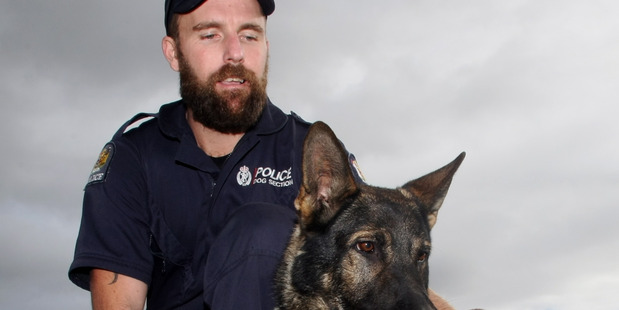 A spate of crimes - from buglaries to shoplifting - kept police busy at the weekend and resulted in multiple arrests.
From Friday night to Saturday morning, a "team effort" saw police make at least ten arrests for varying offences.
Area Commander Inspector Tania Kura said she was proud of her staff, who had worked around the clock to keep the community safe.
"While we continually hold people to account, it is sometimes worth pausing to appreciate the commitment of local police, as seen with the efforts on Friday night and into Saturday morning," she said.
"I congratulate my team for working to prevent crime in the area and to reduce victimisations among the public and business owners."
During the 24 hour period, "alert" police staff, including a dog handler, caught four burglars in the act at two separate incidents on Ellison Rd and Raureka Rd in Hastings.
Of the four people arrested in connection with the burglaries, three were youth offenders.
During the weekend police officers also arrested a 42-year-old man in Havelock North, and charged him with a range of offences. These included shoplifting, theft, unlawfully taking a motor vehicle, wilful trespass, and failing to stop for police.
He was placed into custody and was scheduled to appear in court later this month.
Police also stopped a vehicle which contained a man wanted for breaching his bail conditions.
The accused, had also been charged with the possession of methamphetamine and amphetamine for supply. He is due to appear in the Hastings District Court on Tuesday.
Elsewhere over the weekend, four people were arrested in connection with a string of shoplifting offences.
Eastern District Commander Sandra Venables said staff in the district were working hard every day to prevent crime using a number of tactics available.
"We are just as committed to ensuring offenders are held to account for the crimes they commit," she said. "This weekend has been a busy one and the staff have done an outstanding job on behalf of all the communities we serve."