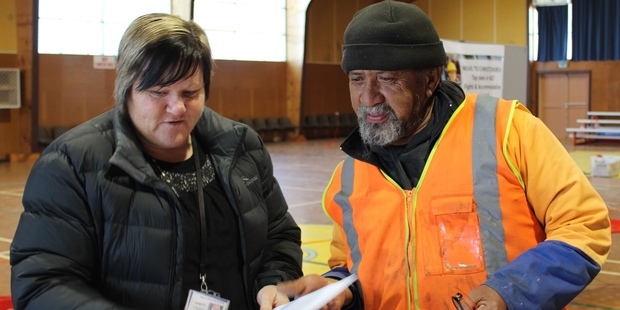 Job opportunities are opening up for redundant Infracon workers, says Tararua District Council manager of strategy and district development Peter Wimsett.
Mr Wimsett has been at the Infracon workers' support hub in Woodville since it opened on Tuesday and told the Dannevirke News the situation was like "the Phoenix rising".
"Obviously there are a few people going through a grieving period, but companies want the skills many of the Infracon staff have," he said. "I'm also talking with Hastings Mayor Lawrence Yule about job offers for Hawke's Bay-based Infracon staff."
The liquidators, PricewaterhouseCoopers (PwC), were called into Infracon last week after its interim directors decided the company could not continue trading.
Of the company's 200 staff, 98, mostly from Tararua, were made redundant while the rest are continuing to work on a day-to-day basis under a liquidators' contract.
Dannevirke's Lisa Mosen, who was offering social services support on behalf of Rangitane Tamaki Nui A Rua at the Woodville hub, said initially workers arriving at the centre were shocked.
"We're offering to walk beside them offering everything from a cup to tea to advocacy and health referrals," she said.
For Dannevirke's Puke Ngata it was time to take stock after 30 years with Infracon. "The support is helpful, but I'm not looking for other employment at the moment," he said. "I enjoyed working for Infracon but don't know what's next."
On Wednesday the council confirmed its roading maintenance alliance contract with Downer's EDI, and staff were in Woodville yesterday to explain how the company worked and what job prospects there were.
"It's our intention to employ locals and support the local community," Chris Edsall said. Mr Edsall has been with Downer's for 19 years and is the manager for the Whanganui, Rangitikei and Tararua regions.
"This alliance (with TDC) isn't about profit, but doing what is best for the local roading network and the community. We've got the opportunity to change how things are done," he said.
For Infracon chief executive Darren Mason it was gut wrenching watching his workforce split. "It's devastating," he told the Dannevirke News. "We're helping them as best we can. This is going to be felt by the wider region for years to come. It's terrible seeing our family broken up in front of the public."
However, Tararua Mayor Roly Ellis said it wasn't all bad news.
"The hub has been set up very well and we're seeing some good things come out of very difficult circumstances," he said.
Representatives from Advance Personnel in Christchurch said they had jobs for the Infracon workers and were willing to pay a $3000 relocation allowance.
"We've clients screaming out for staff and everyone is employable. We'll find you (Infracon staff) jobs," a company spokesman said.
Another Christchurch company, Turbo Staff, is also promising good career prospects and pay rates. "We'll assist with flying workers down to Christchurch, but it isn't about pulling them out of this community," Ihaka Rongonui said.
"We'll have the Infracon guys staying together in single men's accommodation because we know they're a close-knit group."