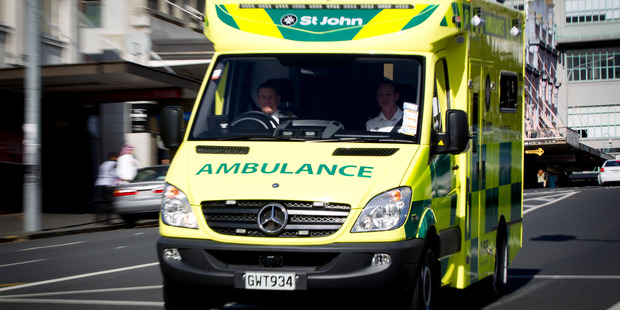 A Hawke's Bay woman has died after a car crash left her fighting for her life in a coma for 10 days.
Pam McGarva, 55, died yesterday morning. She had been in a critical condition in Hawke's Bay Hospital following a car collision earlier this month.
Police said two cars, with a single occupant in each, collided on Prebensen Drive, Napier, on Wednesday, July 9.
The crash, which happened near the Prebensen Drive/Hawke's Bay Expressway intersection, left Ms McGarva and a 24-year-old woman trapped and the Fire Service cut them from their vehicles.
Three fire crews and three ambulances attended the scene, which caused Prebensen Drive to be closed for three hours.
Both women were taken by ambulance to Hawke's Bay Hospital in a criticial condition.
Ms McGarva remained in a critical condition until yesterday morning when she died.
A Facebook page, called "Prayers for Pam," and set up while Ms McGarva was in a coma, was inundated with messages and had garnered about 1300 likes.
The page's description said Ms McGarva had been on her way to a quiz night before the crash.
Ms McGarva was a teacher at Carlyle Kindergarten in Napier.
A post made by the page's administrator yesterday read: "It is with much sadness that we announce our beautiful Pam passed away peacefully at 11:30 this morning.
"She was surrounded by her loving family, and the sounds of her favourite music. The walls of her room in the ICU were festooned with the cards and messages of love and prayers sent in by her many friends and adoring kindy children..."
There were condolences from friends, colleagues, and parents with children at Carlyle Kindergarten.
One post said: "Pam, I have been so fortunate and privileged to have had my life enriched by your being my very dear colleague."
Another said: "Saddens me to hear that our beautiful friend has passed away after such a long fight, you have touched the hearts of many including my children's."
A hospital spokesperson said yesterday the 24-year-old woman also involved in the crash had been discharged.