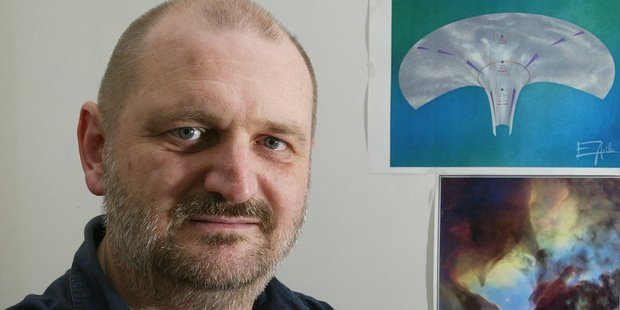 Experts in cosmology and astronomy will be visiting Napier as part of the Victoria University of Wellington 2014 Public Lecture Series to talk about black holes, radio galaxies and the next generation of radio telescopes.
Best known for his contributions to the theory of traversable wormholes, chronology protection and analogue spacetimes, Professor Matt Visser from the School of Mathematics, Statistics and Operations Research, will give a talk titled Stephen Hawking and black holes.
Professor Visser will give a non-technical overview of black hole thermodynamics - uniting general relativity, quantum physics, statistical physics and thermodynamics. He will reference Stephen Hawking, whose prediction that black holes are not entirely black, due to subtle quantum effects, has led to over 40 years of cutting edge physics and provided the backdrop to black hole thermodynamics.
He will be joined by Dr Melanie Johnston-Hollitt from Victoria's School of Chemical and Physical Sciences, who will discuss the next generation of radio telescopes including the Square Kilometre Array (SKA), and give an overview of the range of science they will deliver.
As a highlight, Dr Johnston-Hollitt will present spectacular new images of the radio sky made with the newest radio telescope, the Murchison Widefield Array - an SKA precursor in which New Zealand has a substantial role.
The lectures will be presented at Eastern Institute of Technology in Napier, July 24, at 5.30pm. To attend this free talk email rsvp@vuw.ac.nz with 'Napier Lecture' in the subject line or phone (04) 463 6700 by Monday, July 21.